Viewpoint: Plastic waste might just be grocery's new call to action
Viewpoint: Plastic waste might just be grocery's new call to action
Eliminating single-use plastic could be a business boon, particularly from millennials.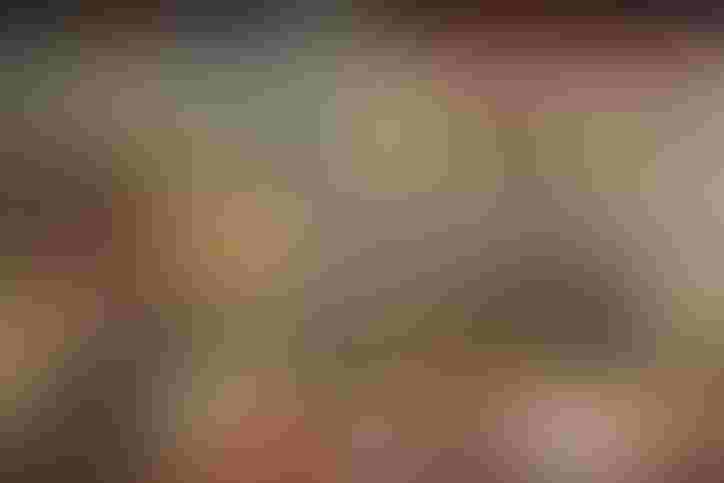 littleny/iStock/Getty Images Plus
The 2018 Earth Day theme, "End Plastic Pollution," is a challenge to eliminate single-use plastics—essentially plastic packaging, leveling-up a GreanPeace UK campaign calling on supermarkets to do the same and a petition against Kroger to create a plastic-free aisle. The well-intentioned efforts are based upon the reality that every minute, a garbage truck worth of plastic ends up in the ocean and 16,000 more plastic bottles are produced. The ocean plastic is affecting creatures of every scale as the waste fragments and gets pulled further and deeper into the sea. It's a global problem, but in the U.S. and Western countries, it's directly related to convenience store, fast food and supermarket purchases.
Dismissing these campaigns as fringe leftist attacks on corporations is shortsighted. Consumer awareness about issues that affect them, their families and the environment is further reaching now than in the fabled activist days of the '60s and '70s. While today's citizenry may take to the streets less, instant global sharing/influence and negative brand perceptions (accurate or not) are commonplace among a broader swath of consumers.
Additionally, with 500 million plastic straws discarded every day in the U.S., ordinances banning them are surfacing in Seattle, Malibu, Miami Beach and elsewhere. Statewide bans on plastic shopping bags exist in Hawaii and California, with seven more states considering joining in.
Manufacturers are at least acknowledging the issue. For example, Coca Cola Corp. has launched an initiative called "World Without Waste," where its goal is to collect and recycle one bottle or can for every bottle or can it sells by 2030. Microbrewer Saltwater Brewery produces plastic-free, biodegradable and compostable six-pack rings from wheat and barley.
Iceland Foods, a British food retailer with 900-plus stores, has pledged to completely remove plastic packaging from its own products by 2023. Yet in the U.S., there has largely been anecdotal in-store efforts to reduce plastic pollution, primarily with recycling bins, reusable shopping bags, and reduced material in plastic beverage bottles and some packages. All noteworthy, yet they are small droplets in an ever-expanding ocean of land/sea plastic pollution, particularly when there are many biodegradable and compostable plant-based plastic packaging alternatives available.
Shoppers want to feel good about their purchases and not feel like contributors to pollution and animal misery/death, so the alarming photos and headlines aren't going to fade. But therein lies opportunity.
Although grocers cope with notoriously slim margins, are staving off well-funded competitors Amazon and Walmart, and are preoccupied with retooling throughout all facets of the digital shopping paradigm, investing in plastic reduction now is good for the environment and likely good for business.
Just as Apple is highly regarded for redefining the retail buying experience in its stores, grocery begs for a brand to step up and assert a new packaged food experience, committing authentically to reducing/eliminating one-time plastic usage in a meaningful, permanent, substantive way. Without an innovative trailblazer setting the bar, grocery will likely drag its feet, organize against legislation and comply only with minimum mandates.
The opening here is to leap ahead of the pack and establish category leadership and recognition from appreciative shoppers, particularly millennials—a cohort broadly reported to factor corporate ethics/responsibility into purchase decisions. They are now reaching their prime income/spending life phase. Gaining their trust and support is a better strategy than hiring lobbyists and propping up associations to fight regulation while disenfranchising that valuable long-tail loyal customer base and other groups too.
If just one brand takes the reigns and executes well, the probability is that it will trigger an amazing, impactful sea change, spreading across grocery retailers and food manufacturers. Difficult, costly, challenging? Yes, but it is a desirable and achievable destination through one or more of these worthy avenues:
Eliminate all non-plant-based plastics from private labels;

Incentivize shoppers to buy products with "green" packaging, such as a "plastic-free shopping club" or app;

Create a plastic-free aisle or store-in-store, like Dutch supermarket Ekoplaza;

Create a sustainable aisle or store-in-store, like Brooklyn start-up Package Free;

Replace bottled water with reusable bottles and offer free filtered water refills;

Mandate that product manufacturers remove single-use plastics from packaging by a certain date or face removal from shelves;

Offer products in bulk utilizing shoppers' own containers like German grocer Original Unverpackt—it was once that way in the U.S.;

Establish a nonprofit that certifies packaging as biodegradable/compostable similar to Non-GMO Project certification; or

Organize a consortium of manufacturers that pledge to be rid of single-use plastics by a reasonable target date.
Although delivering the sustenance of life will always be grocery's most crucial role, making the planet more habitable and less toxic, particularly our precious besieged oceans, is another very essential and laudable calling.
Ken Lonyai is a thought leader, advisor, analyst and strategist to retail and brand executives concerning UX/CX and technology initiatives that delight users and enhance the bottom line. He is the host of the "Experience and Commerce" podcast, and developer of the UX/Profitability Continuum—a concise thesis to guide commerce-focused businesses to better profitability.

This piece originally appeared on Supermarket News, a New Hope Network sister website. Visit the site for more grocery trends and insights.
Subscribe and receive the latest updates on trends, data, events and more.
Join 57,000+ members of the natural products community.
You May Also Like
---