Whole Foods Market unveils predictions for 2024 food trends
Whole Foods Market unveils predictions for 2024 food trends
Team members from the nation's largest natural foods retailer collaborate and report what American consumers will want to eat in the coming year. Take a look.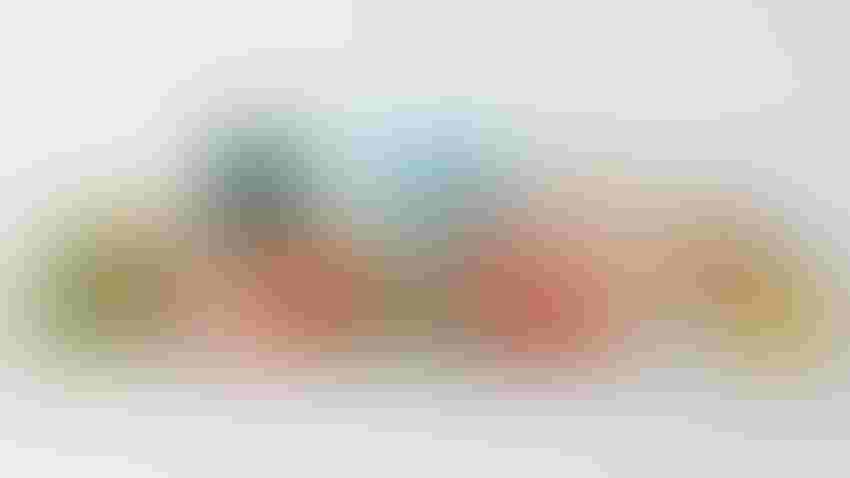 Whole Foods Market's Trends Council unveiled its top 10 anticipated food trends for 2024 in the retailer's ninth-annual trends predictions report: Caffeine with added benefits, more plants in the plant-based category, complex heat from global peppers, and water conservation and stewardship are among the food trends expected to rise in popularity next year.
Each year, the Trends Council—a collective of more than 50 Whole Foods Market team members, including foragers, buyers and culinary experts—compile trend predictions based on decades of experience and expertise in product sourcing and studying consumer preferences, as well as in-depth workshopping with emerging and existing brands.
"Our annual food trends predictions list is a way for us to pull back the curtain for customers and share insight into what our buyers and culinary experts are keeping on their radar for the upcoming year," said Cathy Strange, Ambassador of Food Culture for Whole Foods Market and member of the Trends Council. "From specific product ingredients and flavor trends, to growing movements in the food industry, we can't wait to see these trends gain momentum in the year ahead."
Whole Foods Market's top 10 food trend predictions
Put the "plant" back in "plant-based"
The OGs of plant-based cuisine are making a comeback, putting the veggies back in your veggie burger and shrinking labels all over the plant-based category. We're seeing new and emerging protein-forward products with mushrooms, walnuts, tempeh and legumes in place of complex meat alternatives. Even plant-based milk alternatives are participating, with some brands simplifying labels to just two ingredients—perfect for the vegetarian purist.
Try the trend: Actual Veggies Green Burger, Meati Carne Asada Steaks, Smallhold Organic Mushrooms Blue Oyster and Lion's Mane, Abbot's Butcher Plant-Based Chopped Chick'n, Atlantic Sea Farms Basil Pesto Sea Veggie Burger (launching this month), Three Trees Organic Original Unsweetened Almondmilk
Use the whole cacao
Utilizing byproducts like cacao pulp has been practiced in other countries for centuries, and now brands like Blue Stripes are spotlighting the whole cacao with their craveable products for even more consumers. At EARTH University in Costa Rica, where student researchers are tackling some of the biggest systemic environmental issues, the typically discarded cacao pulp is being made into jellies and jams. The emergence of cacao fruit powders in 2023 also presents an opportunity for brands seeking a new sugar alternative without compromising on sweet, ambrosial flavor.
Try the trend: Blue Stripes Urban Cacao Water, Trail Mixes, Granola, Dried Cacao Fruits Chocolate Bars and Chocolate Covered Cacao Beans
Buckle up for buckwheat
Gaining popularity as a cover crop to support soil health, buckwheat is a superfood seed containing protein, carbs and fiber. Plus, it's naturally gluten free. You may have seen it in the form of soba noodles, but with more brands on a mission to improve agriculture for your favorite products, you may see buckwheat in everything from plant-based milk alternatives to crackers and granola.
Try the trend: Maine Crisp Buckwheat Crackers Savory Fig & Thyme, Whole Foods Market Sesame Soba Noodle & Mushroom Bowl (launching in 2024), Lil Bucks Clusterbucks Buckwheat Granola Bites Chocolate Sea Salt, Lotus Foods Buckwheat & Brown Rice Soba Noodles, Bob's Red Mill Buckwheat Pancake & Waffle Mix, Fancy Pants Vegan Chocolate Cardamom Cookies with buckwheat flour (launching in December 2023), Hakubaku Organic Soba Noodles, BAM Buckwheat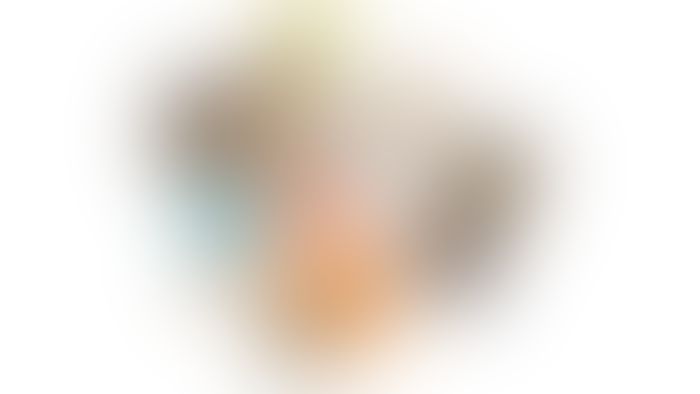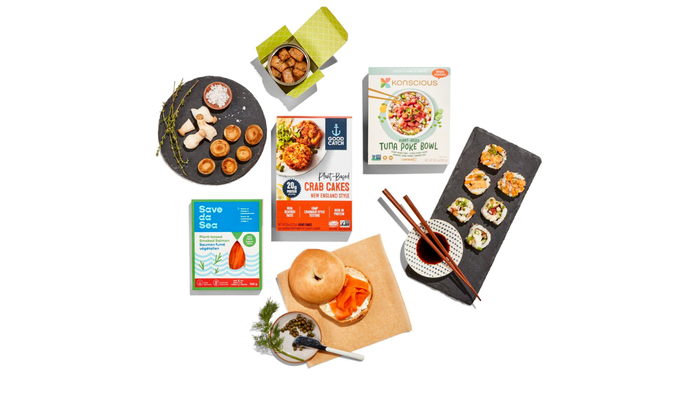 Fancy faux fish
With tinned fish and caviar taking off earlier this year, it's prime time for the fancy fish trend to dip its fins into the vegan pond. Thankfully, some worthy plant-based seafood brands are stepping up and bringing the flavor and texture needed to rival the real thing. Watch out for carrots in place of lox, trumpet mushrooms for scallops, and the root vegetable konjac getting its moment in sushi rolls and poke bowls. Whether you're fully plant-based or looking to eat less seafood, there's a faux fish waiting for you.
Try the trend: Plant-Based Spicy Tuna Roll and Plant-Based Spicy Sno' Crab Roll, Konscious Plant-Based California Roll and Plant-Based Tuna Poke Bowl, Good Catch Plant-Based New England Style Crab Cakes, Seed to Surf Plant-Based Tinned Seafood
Clean and conserve: Water stewardship
Brands across the aisles are promoting water conservation, and consumers are listening. New water brands use water from fruit by-products, which would otherwise be discarded. With the growing trend of regenerative agriculture, a Regenerative Organic Certification also requires soil health initiatives that ultimately conserve water. And it doesn't stop at conservation: Non-governmental organizations are showing their support of farmed oysters, leveraging aquaculture to filter water and help restore coastal ecosystems. Lifestyle brands are also pushing water-conscious products like dry shampoos, shampoo bars and laundry detergent sheets. Even household cleaners—like Whole Foods Market's ingredient-conscious products, developed in part to help keep certain ingredients out of waterways—are making an impact. Whether the story is on cleaning or conserving, consumers and brands alike are rallying to support water movements.
Try the trend: Lundberg Family Farms Regenerative Organic Certified Basmati Rice, SIMPLi Regenerative Organic Certified Gigante Beans, Garcia de la Cruz Organic Everyday Extra Virgin Olive Oil, Pacha Soap Hydrate Shampoo & Conditioner Bars, Blueland Hand Soap Starter Set (launching in December), Whole Foods Market Regenerative Organic Certified Red and French Green Lentils, Responsibly Farmed Sequoia Kumamoto, Great White and Moondancer Oysters, Gotham Greens Greenhouse Crunch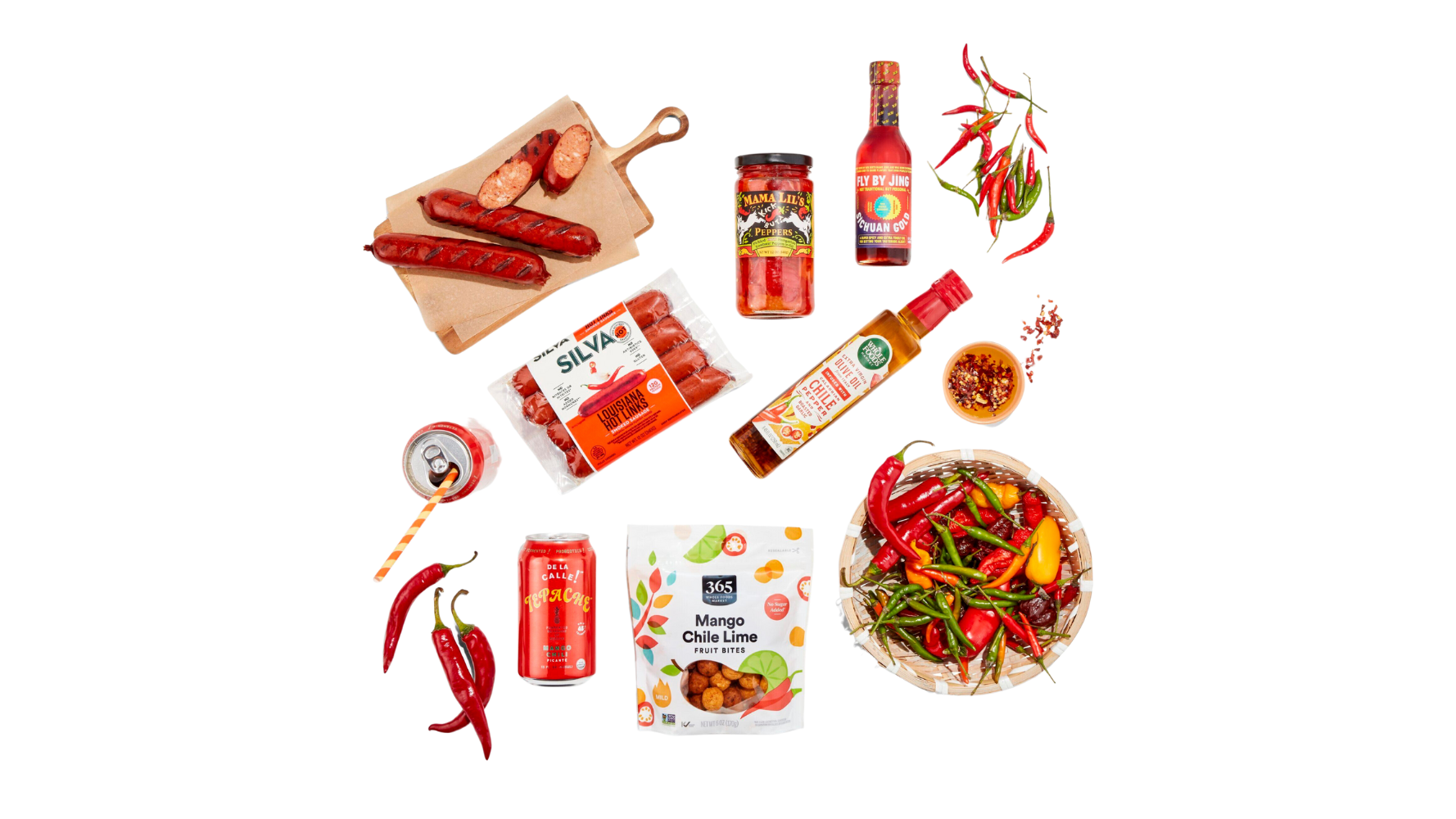 Complex heat
Complex heat continues its evolution with global peppers taking off in every aisle—and the trend is only getting hotter. Specialty varieties like Scorpion Peppers, Guajillo or Hungarian Goathorn Peppers are found fresh, whole, ground or pickled, and a new wave of botana sauces and chili oils are popping up in condiment aisles nationwide. Pepper-infused drinks are going beyond kombuchas, cold-pressed juices and smoothies, with ready-to-drink beverages like canned tepache filling the fridge with a refreshing kick. Even Tajín is expanding from candies and cocktails to spicing up grocery store sushi, desserts and more.
Try the trend: Nando's PERi-PERi XX Hot Sauce, Mama Lil's Kick Butt Peppers Pickled HOT Hungarian 'Goathorn' Peppers in oil, SOMOS Mexican Chili Crisp with Nuts & Seeds, Fly By Jing Sichuan Gold, Mina Spicy Harissa, Whole Foods Market Calabrian Chile Pepper & Garlic Extra Virgin Olive Oil, De La Calle Mango Chili Picante Tepache, FILLO'S Bean Salsa Habanero Walking Tamales, Silva Sausage Louisiana Hot Link and Linguiça Portuguese Sausage (available in select stores), GOODLES Down the Hatch Macaroni & Cheese, Divina Chopped Calabrian Peppers
Noodle news
Shoppers have been finding ways to dress up their instant ramen at home for years now, but as brands step up their game, noodle lovers can take on less of the workload. Even better, brands are creating more gourmet options to rival the classics without certain preservatives and added MSG. As people seek simple and instant meals, noodles are bringing all the ease and comfort of a warm bowl with quality ingredients and tantalizing flavors.
Try the trend: Momofuku Tingly Chili Wavy Noodles and Spicy Soy Noodle, immi Black Garlic 'Chicken' Ramen, Lotus Foods Spicy Kimchi Rice Ramen Noodle Soup, Sun Noodles 1955 Miso Ramen, Omsom Saucy Noodles Chili Sesame and Soy Garlic, Hakubaku Ramen, Soba and Udon Noodles, A-SHA Universtar Noodle with Galaxy Spicy Sauce, Lazy Food Co. Italian pasta meals
Little luxuries
TikTok creators have brought "Little Treat Culture" into the zeitgeist, and we're on board. We know firsthand the power of a treat, like an impulse macaron buy or a fizzy, functional and flavor-forward beverages. Brands are getting in on the trend by considering both cost and format, such as individual serving packages that add joy without breaking a budget, and outlets like The Kitchn regularly dish out lists of little luxuries found for $10 or less. Whether it's a daily ritual like having a milk tea on your commute home or a spontaneous reward like a bath bomb in your grocery cart, get ready to make room for those little luxuries.
Try the trend: Petit Pot Crème Brûlée and Strawberry Cheesecake, Fishwife Tinned Seafood Co. Sardines with Preserved Lemon and Sardines with Hot Peppers, Whole Foods Market's Self-Serve Macarons, Mayawell Prebiotic Beverage Sparkling Pineapple Turmeric, Whole Foods Market Caviar, Whole Foods Market Brown Butter Latte, Funky Mello Marshmallow Cremes, Kinship Milk Tea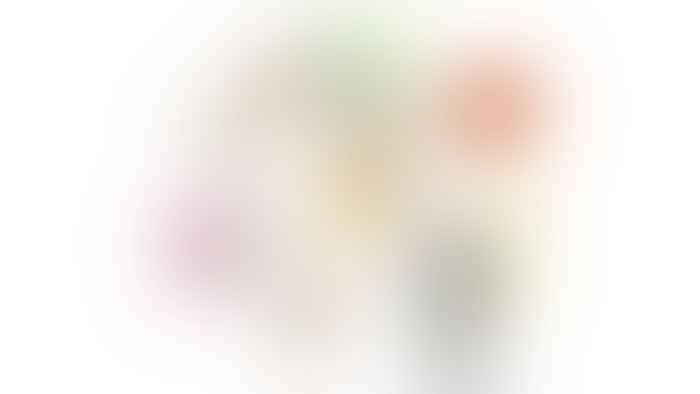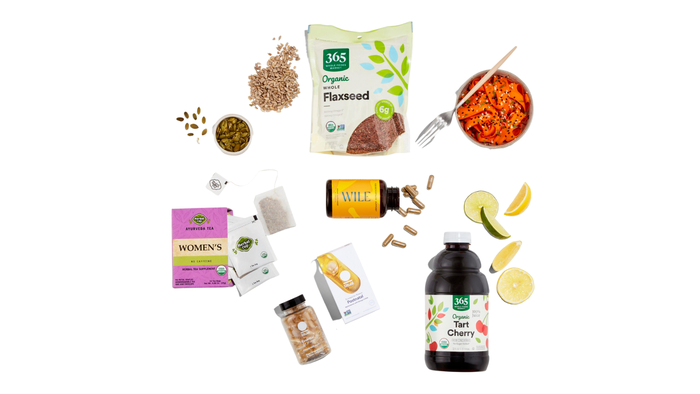 Women's health now top of mind
This year on social media, we've seen hormonal remedy recipes go viral, including raw carrot salad for estrogen management, seed cycling energy bites for each cycle phase and "sleepy girl mocktails." We're seeing more brands making products to support periods, pregnancy, postpartum, menopause and even sleep that address life stages and symptoms previously swept under the rug. Food innovators are introducing specially formulated bars and snacks for cycle health, like menopause energy bars, at industry trade shows and conferences. Plus, brands are supporting women's health in other ways: Female care brand Here We Flo makes monthly donations to menstrual charities.
Try the trend: Wile Perimenopause Support Supplement, MaryRuth's 3-in-1 Daily Vaginal Support Probiotic, Gaia Herbs Women's Libido, Gaia Herbs Nighttime Comfort for Menopause, New Chapter 35+ Prenatal, Ritual Postnatal Multivitamin, Herbal Cup's Ayurvedic Balanced Women's Tea, Traditional Medicinals Mother's Milk Lactation Tea
A better boost
Whatever your go-to source of caffeine, there are new ways to get the absolute most out of your morning or afternoon pick-me-up. Combining a boost with benefits has never been easier, thanks to new coffee and energy drinks with added mushrooms, probiotics and more. There's never been a better time to search the "clean caffeine" space for your next obsession.
Try the trend: Four Sigmatic Think Organic Coffee with Lion's Mane Mushroom, Halfday Prebiotic Green Tea with Honey and Ginseng, GORGIE Energy Drink Sparkling Electric Berry and Peachy Keen, Bulletproof Enhanced Coffee Pods, NuRange Cold Brew with Benefits, Ardor Mexican Lime Energy Sparkling Water
Source: Whole Foods Market
Subscribe and receive the latest updates on trends, data, events and more.
Join 57,000+ members of the natural products community.
You May Also Like
---