Jimbo Someck: Leading the independents' charge
Jimbo Someck: Leading the independents' charge
Jimbo Someck of Jimbo's ... Naturally! shares his insight on GMO labeling and the future of the natural foods industry.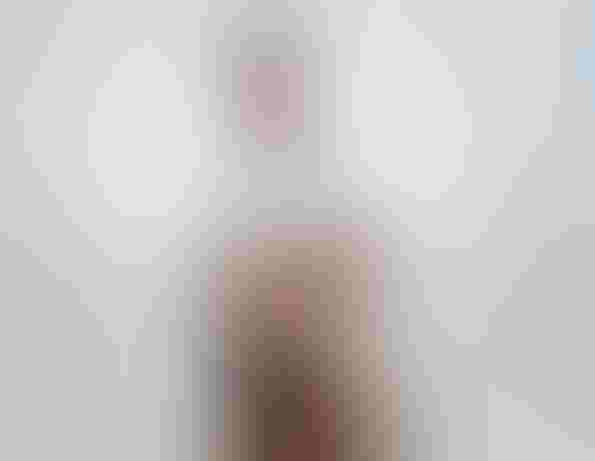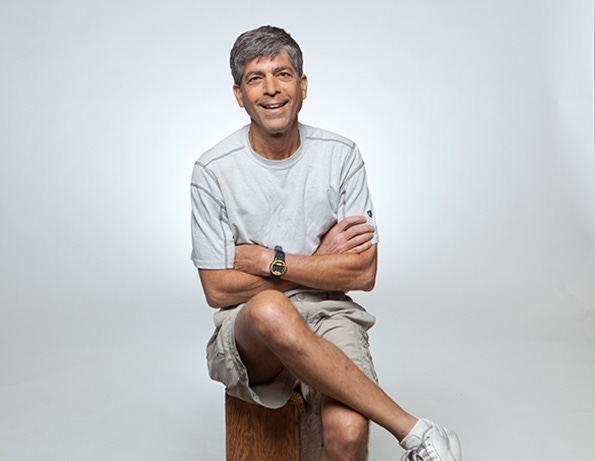 Tweet: Jimbo Someck on GMO labeling and the Natural Foods Industry @nfm_mag @JimbosNaturally
Jimbo Someck has been a familiar face and name around San Diego for several decades. But to many in the natural products industry, he's a lauded leader. A champion for organic food since he opened his first Jimbo's … Naturally! in 1984, Someck continues to work tirelessly to move the industry forward and make sure other independents thrive. He cofounded the Independent Natural Food Retailers Association in 2005 so that he and other established store owners could share their wisdom and expertise. Then in 2011, Jimbo's became one of the first retailers to adopt a hard stance on GMOs, nixing any new products containing at-risk ingredients. Someck speaks to Natural Foods Merchandiser about the success of his GMO policy, what's next for GMO labeling and how independents can stay strong
Natural Foods Merchandiser: Why was taking a stand against GMOs so important to you?
Jimbo Someck: We pride ourselves on having high standards, so I did what I thought was right for who we are and what we believe in. I was getting frustrated with manufacturers' responses whenever we'd ask where they stood on GMOs. Finally, I decided we needed to take a stand and stop bringing in new products that contained at-risk ingredients. Certain items already on our shelves would be grandfathered in, but we would no longer put them on sale and would look to replace them with less-risky options. 
NFM: Did you—or do you still—get pushback from manufacturers and distributors?
JS: Some companies were resistant at first and didn't want to spend the money on Non-GMO Project verification. But many others saw the writing on wall and got verified. Those that worked with us closely and understood our intent really appreciated our stance, and they now view the Non-GMO Project Verified seal as an added value proposition. Over time, most manufacturers have come to like that we've gone out on a limb.
NFM: How have your customers responded?
JS: At first our buyers feared that customers who wanted specific products that we didn't carry would just shop elsewhere. But what this move really did—completely unexpectedly—was attract more customers and create much more loyalty to Jimbo's brand.
NFM: What do you think about Whole Foods Market essentially following your lead on GMOs? 
JS: In the long run, I absolutely think it's a positive step. Would I rather have heard them say they wanted everything labeled within three years instead of five? Absolutely. But they did what they thought was right. Whole Foods is very much in the public eye, and I'd way rather have them on my side of this issue. They are helping to create demand for GMO labeling.
NFM: Since Proposition 37 failed to pass in 2012, have pro-labeling efforts in California fizzled?
JS: There's still a huge grassroots effort in Southern California to make sure the labeling issue doesn't go away. We've opened up our stores to pro-labeling groups so they can conduct meetings and send out information through here. We're not going to win this fight by putting up money against Dow and Monsanto. The only way to succeed is through a grassroots campaign that allows the consumer voice to be heard. And now there are just too many consumers who want to know what's in their food for this issue to disappear.
NFM: What's the greatest challenge that you and other independents face?
JS: The biggest challenge is competition. That's not going to slow down. There's always been competition, but now there's Trader Joe's, Sprouts, Whole Foods, Natural Grocers and even Walmart and supermarkets to compete with. To survive, you just have to get sharper, learn more and move forward, or else you'll just be treading water and won't last very long. It's going to be interesting to see how the landscape shakes out over the next five years.
NFM: What excites you about the future of this industry?
JS: The fact that all these conventional stores now carry organic and GMO-free food is a testament to everything we've worked so hard for. I find that tremendously exciting. We've been fortunate in the natural products industry to have continued growing for many years while conventional has been flat. Growth yields innovation, new products and a lot of excitement that probably isn't there on the conventional side. I'm excited that INFRA is thriving and that independents have continued to be strong despite increasing competition from national chains.
Help keep independents strong 
Follow Jimbo Someck's lead
Join INFRA. This organization has quickly become a valuable vehicle for uniting and uplifting independents. Members swap ideas, advice and support and even enhance purchasing power as a group. "We envisioned INFRA as being an important resource for helping independents to stay competitive," Someck says. So far, it's been a smashing success.
Adopt a non-GMO stance. Taking a hard line on GMOs can help you stand out from your competition, but it's a challenging feat, so give manufacturers and distributors enough time to comply. "We value vendor relationships and didn't want to pull the rug out from under them," Someck says. "We understand there's a process companies need to go through, so we told them about our new direction several months ahead of time."
Love your community. Unlike chain retailers—even natural ones—you're a local business beloved by your community. So love it back. "It would be hypocritical if we didn't recognize the valuable role the community plays in our success," Someck says. "There's no way I'd consider Jimbo's a success if we weren't deeply involved in our community and didn't give back as much as we do."
Subscribe and receive the latest updates on trends, data, events and more.
Join 57,000+ members of the natural products community.
You May Also Like
---