U.S. nutricosmetics market offers tremendous growth potential
U.S. nutricosmetics market offers tremendous growth potential
Nutricosmetic ingredients and products have had an up and down history in the U.S. Industry expert Paula Simpson shows how to hit the bull's-eye in this market.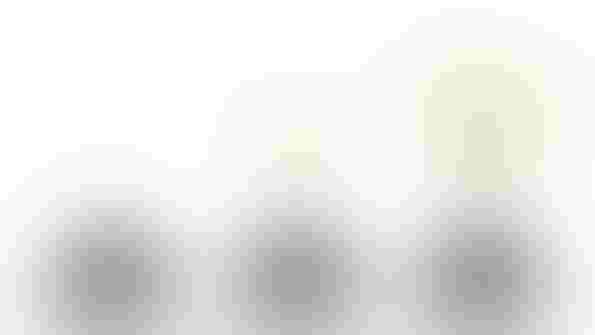 A few years ago market analysts and industry experts predicted the "beauty from within" category would see substantial global market growth by 2012. To date, the demand for nutricosmetics continues to evolve within the Asian markets, with Japan and China expected to lead this sector in global sales moving forward. Currently Japan leads the market, with consumer acceptance and sales accounting for greater than 90 percent of global market share. Western Europe continues to thrive in nutricosmetic sales mainly through the health professional pharmacy-based distribution. India and Brazil are untapped markets and may offer substantial growth for manufacturers and distributors in the near future.
Although we aim to achieve all nutrients through diet, the inconvenient truth is we are often challenged with this on a daily basis. The body is exposed to numerous toxic metabolites capable of generating free radicals and deteriorating the structural foundation within the skin. Seen as a hybrid effect between cosmeceuticals and nutraceuticals, nutricosmetics (dubbed "beauty from within") are oral products that generally provide naturally derived ingredients targeted to combat oxidative stress, inflammation and renewable nutrients to promote healthy skin.
Specifically, nutricosmetics are formulated to:
Increase ROS scavenging activity

Reduce chronic inflammation

Support healthy skin cell renewal and strong dermal structure

Potentially renew/repair photo-damaged skin

Promote healthy hair and nails

Support weight management
Nutricosmetics in the U.S.
The US retains the largest global market sector for nutraceuticals. With increasing healthcare costs, obesity, an aging population and chronic health conditions, this sector is expected to fare well over the next five years.
The US market, unfortunately, has not embraced nutricosmetics with such enthusiasm (thus far). Since 2008 this category has had its challenges; we have seen large companies pull their products from distribution due to soft sales and consumer skepticism.
To date, nutricosmetic market analysis and drivers have been analyzed on a global scale. Therefore it could be argued that past unsuccessful launches in the US were, in part, due an "all-in-one approach." For example, primary consumer skin health concerns in Asia are to brighten and firm the skin, while European markets seek internal photo-protective-based formulations. In the US, primary drivers and consumer skin health concerns may be different and therefore targeted demographic analysis should be considered prior to developing and launching a product to market.
However some analysts are more optimistic and see the sluggish U.S. start as an opportunity for future growth and investment for industry players. A recently published global market report believes the US market is "untapped," and predicts substantial growth in the near future. With this and past product launch failures in mind, this may be the time to take a paradigm shift on how the industry develops and markets nutricosmetics in the US.
Key drivers that may move this category within the US include:
The inside-out approach
Consumers are more educated about the health benefits of balanced nutrition and supplementation and are increasingly interested in protecting themselves from accelerated aging through more natural and non-invasive protocols. Therefore marketing specific nutritive benefits for health and skin may prove to be more effective than presenting beauty-enhancing claims for nutricosmetics. Thus far consumers have viewed nutricosmetic claims as unrealistic and over promising. This could be partly due to nutricosmetics' association with topical skincare (where instant results are often visible upon application). Unlike a topical skincare product, nutricosmetics are metabolized through a different route of delivery and take more time to attain results (and this is where education is critical). To win over skeptical consumers, taking a health/nutritional approach with an indirect beauty benefit may be more realistic and acceptable for the American market. To date functional antioxidant tinctures or beverages that energize (and protect skin from environmental stressors), prebiotics and probiotics to support digestive and immune health (and can help to manage blemished-prone skin) or topical cellulite creams (sold along with an oral supplement to promote fat metabolism) have been well received within the U.S. market.
Emerging clinical evidence
In a large survey conducted by Datamonitor, 40 percent of respondents stated they purchased a cosmeceutical or nutraceutical product when endorsed by a credible health expert (or association. .As nutricosmetics are the intersection between nutraceuticals and cosmeceuticals, this should not be ignored. Nutrient influences on human health have been studied for years and, particularly within the last few years, a growing body of impressive clinical data has shown a positive association between nutraceutical use and skin health. Along with advancing sophistication in manufacturing technologies and reliable science and expert endorsement, the nutricosmetic sector has great potential in winning over skeptical consumers (if all tools are utilized effectively).
Baby boomers
The baby boomer generation is seeking to look and feel good as they age. Younger women are increasingly seeking preventive measures to protect their skin from accelerated aging or nutritionally manage chronic skin conditions. The urban male is increasingly concerned with appearance and more readily purchasing within the beauty, skincare and hair products sector. If formulated and marketed to the direct demographic, nutricosmetics can offer an abundance of health, aesthetic and skin-health benefits for each type of consumer.
Natural and organic trends
Consumers are becoming more interested in "natural" alternatives to skin health and beauty. This coincides with the eco-friendly and organic beauty brands. Nutricosmetic ingredients are often naturally sourced, making them appealing to this type of consumer, particularly within the channels of distribution where this demographic resides. Technical ingredients or formulations may not work best within this sector.
Choosing the right partner
With what we have learned from past, be sure your nutricosmetic is positioned within the appropriate distribution channel. Some companies have benefited from partnering with companies where targeted distribution already exists. It is imperative to consider the sophistication of the product and match it accordingly with a supportive market. For example, if ingredients are highly technical and price points are premium, then targeting a niche channel (such as health professionals) may be more appropriate than a mass retail chain of distribution. Before launching the product, consider partnering or consulting with professionals who work within that particular channel of distribution. You may find that your product is not a mutual fit or it may require additional development, marketing or promotional investment to stimulate brand loyalty.
Promising skin health and beauty ingredients
Antioxidants include coQ10, superoxide dismutase, SOD-enriched melon extract, selenium, zinc, copper, catalase, glutathione peroxidase.

Polyphenolics like resveratrol, green tea, grapeseed, pomegranate, blueberries may have free radical-scavenging activity for skin photo-protection (especially when stabilized and combined with other antioxidants).

Turmeric and its active ingredient, curcumin, has photo protectant, anti-inflammatory and antioxidant properties.

Collagen is a fibrous protein that makes up connective tissue that gives resilience to the skin. A popular ingredient within the Asian market and increasingly marketed in the US.

Fish oils hydrate the skin; and its anti-inflammatory properties make it common within nutricosmetic formulations.

Plant-based ceramides, sourced from wheat germ or rice bran, may help to combat skin dehydration and deterioration associated with aging.

Carotenoids like lycopene, phytoene and phytofluene have strong photo-protective and anti-inflammatory properties.

Polypodium leucomotos is a fern species; extracts show promise in human clinicals as an internal skin photo-protectant.
Paula Simpson, B.A.Sc., RNCP, is a nutrition, marketing and formulation expert with experience in communications, regulations, product and program development. She has helped launch successful nutricosmetic products.
Subscribe and receive the latest updates on trends, data, events and more.
Join 57,000+ members of the natural products community.
You May Also Like
---