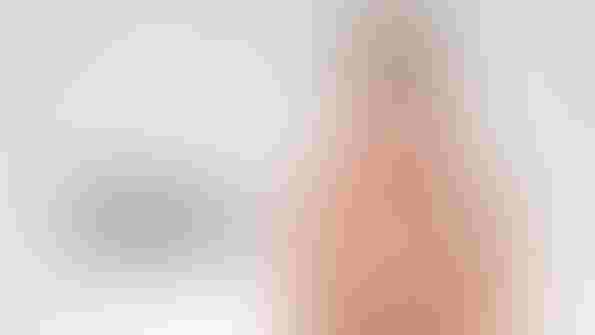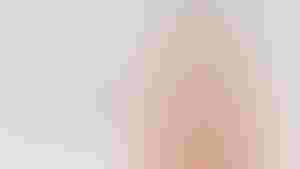 Fifteen years ago, Ruth Ann and Jack Clayton just wanted to move to a nice, nonurban area, buy and run a business for a few years and then retire. They found Mountain Home, Arkansas, a lake-helmed town and vacation destination that just happened to have a health food store for sale. Because Ruth Ann was a registered dietitian, Jack had an education background, and both were passionate about healthy living, buying Nature's Way seemed like the perfect fit. "We thought we'd be slowing down," Ruth Ann says. "That certainly backfired!" As busy as they are, the Claytons wouldn't want it any other way. We chatted with Ruth Ann about how they've made Nature's Way a community health hub and how she uses her RD expertise to help others achieve optimum well-being.
How does being an RD help you help your customers?
Ruth Ann Clayton: Wow, I have to stop and think about that, because it's just so much a part of what I do every day—it's automatic! My nutrition knowledge helps me have one-on-one interactions with customers. I'll sit down with them and go over their diet and supplement regimens. But the bigger piece is it allows me to train my staff very thoroughly and be a quick reference for them when shoppers have questions. It's also helped our store establish good relationships with our local medical community.
Are any particular diets or food trends popular right now among your customers?
RAC: Number one is definitely plant-based eating. Of course, this concept isn't new, but it's really catching on—and it's here to stay. And then there's gluten free, which has grown big for a reason and is also here to stay. Whether it's because of changes in the makeup of wheat or GMOs or processed foods, gluten-free diets give relief to so many people. But going gluten free just for weight loss? I am not on board with that. 
How do you approach fad diets or trendy eating styles?
RAC: I've been guilty of following fads. Everyone has. But fads can't hold up. Very strict diets are difficult to maintain long-term. And whenever you omit food groups, you're going to be deficient of something. I always emphasize moderation, eating fresh and eating as close to nature as possible. Enjoy all the foods God gave us—you just have to remember what those are. 
Do you ever steer shoppers away from products they think they need?
RAC: I insist on keeping customers safe. People can buy all kinds of things that they shouldn't. We won't tell someone they can't buy a product, but we will send them to the doctor first. People want to self-medicate, but we remind customers that they shouldn't self-treat without proper knowledge of what's going on. I'm certain you don't find this in big-box stores. No one will stop shoppers and ask what medications they're on or what their doctor has said.
What are the most common customer questions these days?
RAC: We always hear "I have a problem with X" or "What do you have for X disease?" We'll remind customers that we're not doctors. But then we'll ask why they think they have this issue and whether they've covered this with their doctor. Or, when people come in seeking a specific product, we'll ask why they want it. They'll usually say something like their neighbor suggested it. We'll explain that the product may or may not be right for them. 
What are your shoppers most passionate about?
RAC: As of very recently, GMOs are the hottest topic. We helped create this awareness by hosting speeches, posting info on Facebook and stocking as many non-GMO products as
we can. 
How do you educate outside the aisles?
RAC: We have a monthly in-store seminar series called Third Thursdays. Our most recent one was on GMOs. We also had one on plant-based eating, presented by a doctor, and a local integrative dentist gave one on mercury toxicity. I also write a monthly column called "Dietitian's Corner" for our regional newspaper. My husband and I do radio interviews and speak routinely at places such as the hospital, yoga centers and various community events.
Follow Ruth Ann Clayton's lead: Use your nutrition knowledge to grow your business:
Get tight with doctors. Building relationships with health care practitioners in your area can be mutually beneficial. They'll appreciate when you send shoppers their way, and they in turn can push people yours. "One doctor in town has converted to plant-based eating and convinced lots of his patients to do the same," Ruth Ann says. "That brings people into our store."
Go beyond the aisles. Even if your current customers are up on eating and living naturally, spreading these messages to a wider audience will help build your base. "It's scary that much of the general public still doesn't know GMOs exist," Ruth Ann says. "We'll talk to a group of 60 at a community event and find that a majority hasn't heard of GMOs."
Create take-home info. "I often write down information for shoppers to take with them," Ruth Ann says. "For instance, when customers kept saying they should be on a diet for high triglycerides, I realized there was no good information out there. So I wrote up a six-page plan on what and what not to eat that we still use today."
Subscribe and receive the latest updates on trends, data, events and more.
Join 57,000+ members of the natural products community.
You May Also Like
---