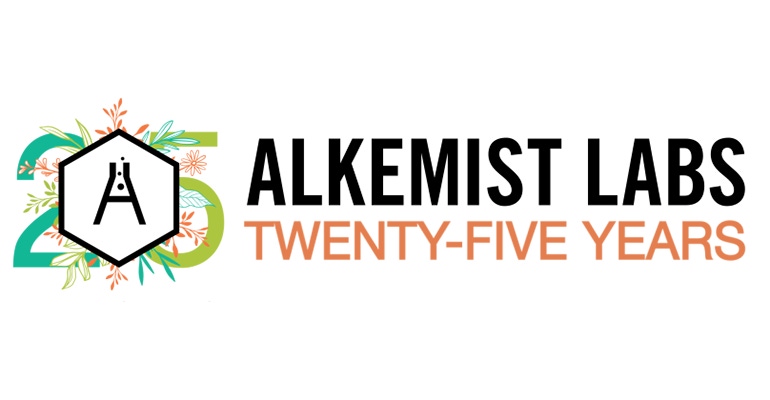 Elan Sudberg remembers the shortcut not taken; a corner not cut. A middle schooler at the time, Sudberg was running in a cross-country event and picking off runners to claw his way through the field. He found his rhythm and saw a chance to place near the top. Then his competitors saw something else—a corner they could cut across—and Sudberg's hopes for a high-placed finish disappeared when he followed the actual course and came across the finish line well down in the standings.
Decades later, he's still running that race.
The difference now is that Sudberg, CEO at ingredient testing company Alkemist Labs, isn't just watching people cut corners in the supplement industry. Sudberg is working with companies to create a new consumer expectation that includes not just the promise of quality but the certificates of analysis and documentation that prove that quality. The race for a spot on the podium and the race for transparency may be two very different races, but this time, Sudberg is taking home a trophy. For staying on course and highlighting the best course of action, Sudberg is receiving NBJ's Efforts on Behalf of Industry Award.
Sudberg's unapologetic stance is not what is typically heard from testing labs in the supplement industry, in part because labs are so rarely heard from at all. The testing industry is a quiet, white lab-coat affair. While Sudberg may have a white lab coat hanging in his Orange County, California, facility, "quiet" is not in his nature.
"I don't like cheaters," he says, and he goes on to describe shoddy ingredient testing as an injustice to the industry and to consumers. "When I see injustice, I speak up about it."
On the label, in the bottle
Right now, Sudberg is working with two companies of vastly different scale to spotlight test results in their marketing. The smaller company, True Grace Health, recipient of this year's Leadership and Growth Award for an emerging company, is linking codes on every bottle to certificates of analysis. The larger company, New Chapter, is already teaching retailers the finer points of analytic chemistry while also building a plan to showcase "consumer friendly" test results.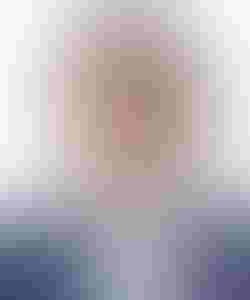 Charlotte Traas, New Chapter's director of education and content, says Sudberg's push for shared transparency became a "no brainer" as soon as he explained it. Positive test results should be shared, he explained. "He said, 'Hey, you guys are already doing this. You're just not talking about it,'" Traas recalls. The quality story has been told countless times by countless companies, Traas notes, but telling consumers what quality really means often seemed elusive. "How do you set parameters around that?" Traas asks. Certificates of analysis from labs like Alkemist are the parameters, she learned. As consumers become more educated and aware, they will demand to see them, she predicts. "There will be companies that are ready for that question, and I think that's an exciting place to be."
Supplement industry veteran Scott Steinford, who was advocating for transparency long before he founded the Trust Transparency Center, points to Sudberg as a future leader for the supplement industry. "The new generation coming up is very mindful and Elan seems to symbolize that. He embraces it and has stuck to his guns about what is right, what should be expected," Steinford says.
More than that, Steinford says, Sudberg is "disruptive" in how he calls out the industry. "He sticks his neck out there. He's not afraid to challenge the status quo."
Outside the lab
Sudberg's attitude around that status quo isn't confined to the testing floor at Alkemist Labs. Holly Johnson is glad it isn't. Johnson is the American Herbal Products Association's chief science officer, and she applauds Sudberg's "ability to see things coming down the pike," pointing to his push for AHPA to establish a cannabis committee long before CBD became a craze and, more recently, his success at persuading the AHPA board to form a committee to address mushrooms and other psychedelic plants, a category likely to stay outside the supplement industry but still one that involves plants and botanicals.
"Psychedelic plants and fungi are going to be a thing. They're natural products, and we need to be on top of this and discussing this," Johnson says.
That kind of advocacy and action is almost unknown in the testing world, Johnson says, and she should know. She worked for Sudberg at Alkemist Labs before joining AHPA and knows the testing infrastructure well. "You don't see a lot of analytical chemists out there trying to do common good for the industry," Johnson observes. "They're more like, "here are our services, do whatever."
For Sudberg, the psychedelics committee wasn't just about questioning the status quo across the industry, it was about questioning the role of trade associations as well. This was about the common good outside the confines of industry, he says. Certain to remain tightly controlled, psychedelics aren't going to benefit APHA members in product sales, but that shouldn't stop the AHPA board from examining those issues, he says. "Our mission isn't about benefiting off of board members and members. It's about protecting the plants and making sure that they're accessible to consumers."
Lapping the field
Sudberg's outspoken nature is not an entirely common business strategy. Bold statements are not standard practice in marketing circles, and challenging an industry populated by potential customers seems anathema to business development. Sudberg doesn't see it that way, of course. He calls himself "a marketing guy with a chemistry degree," and believes drawing lines in the sand helps the right customers find Alkemist Labs. Being a lab that clients can "brag" about sets his company apart, he say. His company is making bragging easier with an "Alkemist Assured" seal for brands to place on packaging.
Petra Erlandson, Alkemist's director of sales and marketing says Sudberg's very vocal stance actually makes her job easy. "It makes it really clear who our customers are," says Erlandson. "I don't have to weed out customers who don't want to follow the rules. If you're coming to Alkemist, it's because you really care about quality."
That has long been Sudberg's goal. He founded Alkemist with his father—a chiropractor who was making his own herbal formulas and discovered testing as a solid business proposition—and set out to define quality while also pursuing a degree in chemistry to ensure those definitions kept up with standards.
Schoolwork was never easy for him—a rapid-fire mind requires a more rapid pace, he laments—but he dogged through, taking no shortcuts, cutting no corners. Now he wants more of the industry to do the same, to go deep into the details and ignore the allure of easy money.
In that way, Sudberg is running the race he ran in eighth grade. "I chose not to cheat. And I chose not to win, because I didn't feel cheating was right. Those other guys did, and I knew it," he says.
Sudberg didn't say anything, then, but he's saying something now, as loudly as he can.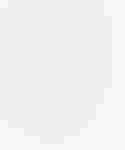 The Awards Issue of NBJ is available at no cost at the NBJ Store, where you can also find out how to subscribe and see what specialized reports are offered for sale. 
Subscribe and receive the latest updates on trends, data, events and more.
Join 57,000+ members of the natural products community.
You May Also Like
---
Sep 20 - Sep 23, 2023
Natural Products Expo East is the East Coast's leading natural, organic and healthy products event.
Learn More