5 key macro trends driving industry innovation for 2017
5 key macro trends driving industry innovation for 2017
Natural and clean will get you only to the starting gate.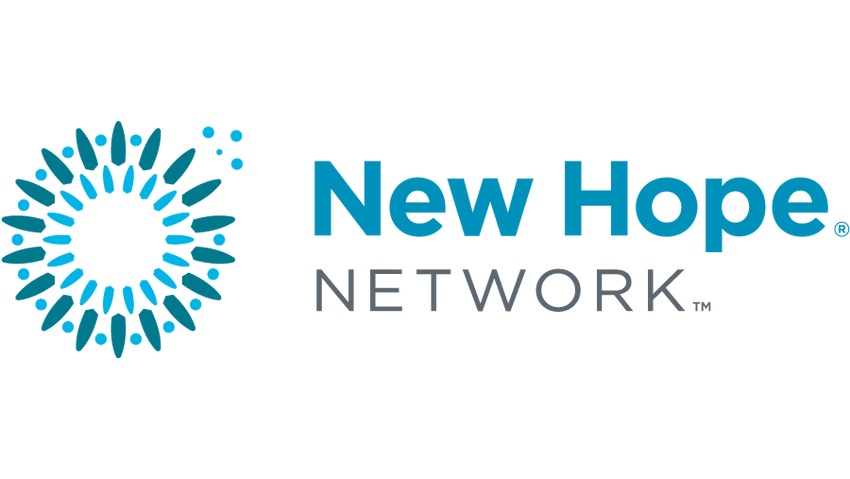 We asked industry thought leaders to share their predictions for 2017. Here's what NOW Foods' Alana Horinko and Suzanne Shelton had to say.
Today's consumers may equate natural or clean foods and products to a healthier lifestyle, but that's not enough in this competitive industry. They're also holding companies accountable when it comes to transparency of both product ingredients and manufacturing procedures before they purchase.
In fact, now more than ever, consumers are purchasing products from both a "values" and "value" perspective, and one in two consumers cited "brand that I trust" (48% up from 44% in 2014) a top factor in purchase decisions (2015 Market LOHAS MamboTrack Research Survey). This is especially important as consumers are looking at new ways to stay healthier, and putting their trust in companies to provide products that meet their needs, from dietary preferences to specific categories of dietary supplements.
So what does supplement value/values leader NOW see ahead for 2017? These five trends.
Truth in labeling
Truth in labeling is a key transparency denominator and an important way to build consumer trust as they shop according to values based on product and ingredient factors.
GMOs remain one of the most widely debated labeling topics and a top-of-mind issue among more than 8 in 10 healthy lifestyle consumers (83%; 2015 Market LOHAS MamboTrack Research Survey), although many product labels do not clearly identify their presence. A new federal GMO labeling law includes the option for GMO-containing product labels to be somewhat obscure about the contents, causing a social media uproar among consumers who wanted more direct access to that information. NOW continues to prioritize its use of non-GMO ingredients and disclose its non-GMO Assurance Process.
Cooking oils, olive in particular, are very commonly mislabeled as being higher quality than they actually are, or adulterated with other, cheaper oils that are not identified, a practice that dates back to ancient Rome. NOW has unique capabilities to conduct Oil Identity Testing of its new premium-grade Ellyndale oils to ensure consumers are getting true oils and not fakes. This includes a fatty acids test using a gas chromatographic method to verify the profile of each oil, and testing for any potential contamination and foreign substances to make sure that each oil is safe, pure and exactly what the label claims it is.
Probiotics get specific
The probiotics market for foods and dietary supplements continues to proliferate as gut health, digestive health and immunity remain top wellness concerns. Probiotics has expanded into many functional foods, in addition to capsules, powders and chewables, as probiotics become part of consumers' everyday health regimen. And since the pets market closely follows the human market, probiotics and digestive health supplements for pets will be the next big boom for an industry that's expected to approach $1 billion by 2017.
What's more, recent research has identified topical use of probiotics as having skin health benefits, so personal care will likely be the next big area of growth for probiotics.
Such exponential category growth comes with major advancements, such as the ability to detect the genetic identification of the specific probiotic strains and matching the amount in colony forming units (CFUs) of each strain present in the product, which savvy consumers know helps them identify products that will provide the benefits they expect. In fact, NOW is currently the only natural product manufacturer to invest in and install the new Dupont RiboPrinter System, which uses DNA-fingerprinting technology to identify specific strains of bacteria as well as unknown microorganisms, to better verify the identity and purity of the company's key probiotic products. This provides greater label transparency to prove the product's safety and efficacy. 
Adaptogens and stress relief products soar
A 2015 study by the American Psychological Association (APA) found that Americans are getting more stressed out, with a particular increase among adults reporting "extreme stress," and 24 percent saying they were highly stressed in 2015 compared to 18 percent percent in 2014 (APA, August 2015). These circumstances open the door to consumer demand for adaptogens, a specific subset of herbal supplements that are gaining recognition. These herbs, used in Chinese and Ayurvedic medicines for centuries, are known to help achieve balance within the body and help it to adapt to everyday stress.
A growing body of research is confirming traditional usage of popular adaptogens such as maca, rhodiola, ashwagandha, Panax ginseng and eleuthero, which will contribute to the global growth of the herbal supplements and remedies market, projected to reach $115 billion by 2020 (Global Industry Analysts, Inc.).
The market is already responding; during the 12 months ending in October 2015, sales of ashwagandha were up 57.3 percent, according to SPINS. Similarly, these ingredients are also popping up in more natural skincare products to help revitalize and achieve healthier-looking skin. According to Mintel, the percentage of global facial skin products that carry a stress-related claim have risen four-fold since 2014. For example, NOW Solutions Pomegranate & Green Tea Purifying Skincare System uses the free radical-fighting properties of pomegranate and green tea to help replenish skin's natural glow.
Vegan products in demand
Vegan has become a mainstream dietary practice, amassing a following of consumers who believe not just in a more ethical eating behavior, but who are largely seeking cleaner products overall. According to New Hope Network, 35 percent of consumers associate vegan with health food.
This is especially recognized in the sports nutrition market, where alternative and plant-based proteins are driving category growth. The general fitness population is using more sports nutrition products as part of their healthy routines and demanding cleaner, more familiar ingredients and labels. These consumers consider plant proteins a clean label factor and a benefit to their health and to the environment. NOW Sports offers a variety of plant-based and alternative proteins, including a Plant Protein Complex that offers a non-GMO vegan protein blend of pea, brown rice, hemp and quinoa protein sources.
Convergence of convenience + health + gourmet drives natural food sales
According to Food Business News, sales of natural, organic and better-for-you products are expected to grow 8.1 percent annually to $226 billion by 2018. But innovation must cater to consumer behavior, and for many, that means offering healthier on-the-go options that actually taste good—whether it be snacks or light meals.
Consumers today are also far more familiar with the health benefits of alternative grains like quinoa than consumers of the past. The synergy of these product attributes will be a priority purchase factor. Options like new Ellyndale Foods Q Cups are a unique concept to offer busy consumers a healthy, flavorful alternative to mainstream grab and go offerings.
Subscribe and receive the latest updates on trends, data, events and more.
Join 57,000+ members of the natural products community.
You May Also Like
---
Sep 20 - Sep 23, 2023
Natural Products Expo East is the East Coast's leading natural, organic and healthy products event.
Learn More