Natural foods stores take varied approaches to GMO labeling
Natural foods stores take varied approaches to GMO labeling
Without state or national rules for labeling genetically modified organisms in packaged foods, concerned retailers address the matter as they see fit for their customers. Here Natural Foods Merchandiser reviews the variety of approaches health foods stores take.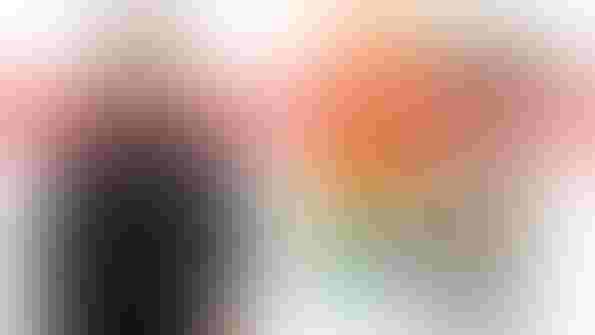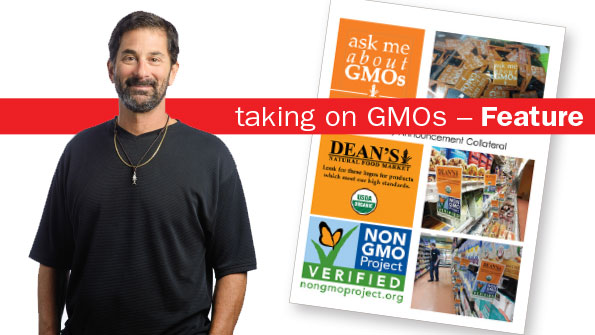 Just a few years ago, a retailer taking a stand against genetically modified foods was considered avant-garde. Many store owners didn't fully understand the depth of genetic modification, nor did they know how to guarantee their products were GMO free because GM crops can contaminate nearby organic operations as their seeds travel.
These days, however, the non-GMO revolution has caught fire. Even though ballot measures that would have required labeling of GM foods failed recently in both California and Washington, these initiatives drew the issue into the national spotlight. Whole Foods Market announced at Natural Products Expo West last March that it would label all GM foods in its stores by 2018. It also helps that the Non-GMO Project, an independent verification system launched by two natural food retailers in 2005, has gained major industry presence, having verified more than 13,000 products—and counting.
"We are seeing a tipping point, for sure," says Corinne Shindelar, CEO of the Independent Natural Food Retailers Association. "The industry is rallying around this issue in a way we haven't seen since it worked on establishing organic certification. It's exciting."
Around the country, natural retailers are addressing GMOs in a variety of ways, from making small-scale product selection tweaks to taking major political stands to hiring in-store GMO researchers. What's the best tactic for you? Here's a breakdown of approaches.
Baby steps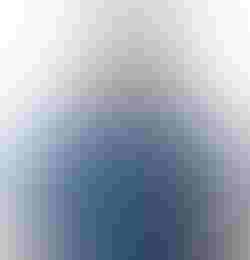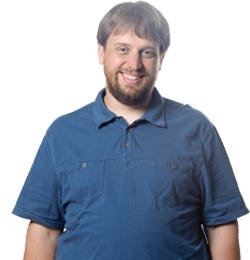 Chris Burkheimer
In 2012, Healthy Living Market in Burlington, Vt., began favoring non-GMO verified foods over GM and nonorganic options in its stocking decisions and promoting non-GMO products on endcap displays and shelf runners. But so far the 30,000-square-foot store, which has a diverse clientele with many crossover consumers, hasn't adopted a strict GMO policy.
"We are a clean store, but not a completely non-GMO store," says Chris Burkheimer, lead grocery buyer. "As much as many of us want everything to be non-GMO, there are still a lot of people who are not ready for that yet. We need to take baby steps. I think this is the way we'll get to non-GMO with all of our foods."
Non-GMO merchandising and promotional endeavors are a great way to begin the transition to non-GMO, says Chris Keefe, retailer program manager at the Non-GMO Project, especially since his organization provides free UPC data to help retailers track sales of Non-GMO Project Verified products during such promotions.
"Use shelf-tagging, signage and endcaps focused on verified products to help customers take ownership of the issue," he suggests. "By supporting your customers in making non-GMO choices, you help them choose products they can trust, while making the transition financially positive for your business."
In-store GMO researcher
In October 2012, Nature's Food Patch Market & Café in Clearwater, Fla., took matters into its own hands and hired Patience Melton as its full-time GMO researcher. Along with educating her co-workers, demoing non-GMO products and responding to customer questions about the issue, Melton is tasked with researching each product in the store and verifying that all at-risk ingredients are free of genetic modification. If a product's ingredients aren't verified by the Non-GMO Project, she contacts the company and asks if it can provide documentation to prove its ingredients are GMO free or that it's working on becoming non-GMO. "If they are not concerned with GMOs, I let them know they will be marked as GMO on our shelves and that we will eventually pull them," Melton says.
And if she can't find a company's phone number or email address? "At that point, social media sites such as Facebook are very useful," Melton says. "Companies want to show customers that they care, so when you ask a public question about GMOs, you get an almost automatic response." Melton admits it's not easy confronting brands about their GMO policies. "But you can always vote with your dollars with these companies," she advises. "When you vote with your dollars, they will listen to you."
Highlighting GM foods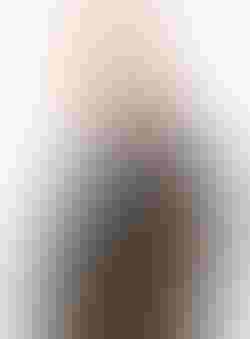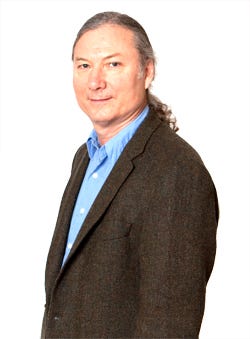 Mark Squire
Over the past five years, Good Earth Natural Foods in Fairfax, Calif., has developed an increasingly strict non-GMO policy, and owner Mark Squire estimates there are only a couple dozen products left on its shelves that are at risk of containing GMOs. For those, the store has developed special labeling. "We put stickers up that say, this product may contain GMO ingredients, and we are only selling it because there are no alternatives," Squire says.
Some retailers might think they're sending mixed messages by keeping and labeling GM products, says INFRA's Shindelar. But in reality, "you are allowing the customer to make informed decisions about the products on your shelves," she says. As an example, Shindelar points to the FishWise labeling program, which identifies the sustainability levels of various kinds of seafood. The information has discouraged many shoppers from choosing less-sustainable options.
Squire has seen the same results from his GM labeling program. "Sales of these products shrank immediately, and we are fine with that," he says. "If the customer has all the information and makes a different choice, that's a positive thing."
Going GMO free
For several years, the five-store San Diego natural food chain Jimbo's Naturally has refused to bring in new products that contain at-risk ingredients if they're not non-GMO verified, and it has stopped promoting GM products already on its shelves. Now the stores are down to just a few GM holdouts, and owner Jimbo Someck says the operation is taking the final step. "As we go through each category, we are starting to eliminate those products that have been grandfathered in, if we have a suitable replacement," he says. As for the others, he hopes to eliminate most, if not all of them, over the next year. (Supplements aren't included in the stores' non-GMO policy because "it doesn't appear that there is enough transparency yet in that realm for us to make decisions on it," Someck says.)
Instead of pushing customers away, Someck believes the policy has actually increased store loyalty. "What this has done, even though it wasn't intended, is build up a lot of loyalty in our stance and what we believe in," he says.
Making a major move like this takes a bit of work, Someck warns. "It doesn't make sense to take this stand without first educating your staff and your customers," he says. Plus, he recommends some major soul searching. "Recognize who you are personally and as an organization," Someck advises. "I didn't make this stand because I thought it was going to be financially successful. I did it because that's who we are. If you have a large crossover business and carry a lot of conventional products, unless you have personal investment in non-GMO, I wouldn't encourage you to take this stand."
No new at-risk products
Last March, Dean Nelson, owner of Dean's Natural Food Market in Ocean Township and Shrewsbury, N.J., set a new policy: Current products are grandfathered in, but no new products containing ingredients at high risk of being genetically engineered, such as corn, soy, canola, rice or alfalfa, could be introduced in the stores unless those products were Non-GMO Project Verified. "It was tremendous for our image," Nelson says. "We had more action on our Facebook page around that issue than anything else we have ever done."
Nelson expects his stores will eventually discontinue the at-risk-ingredient products already on their shelves, but he admits it's a "slow process." In the meantime, his current policy is a clear point of differentiation from other area retailers, says Nelson, and has inspired some vendors to get their products Non-GMO Project Verified. Finally, his buyers' jobs have become easier. "It eliminates this whole category of foods that sales reps and brokers want to get in here," he says. "Now we just say, 'If it's not Non-GMO Project Verified, it can't come in.' That's actually been a blessing."
Political screening
David Hinckle, owner of Earthbeam Natural Foods in Burlingame, Calif., helped get the state's GMO labeling initiative, Proposition 37, on the ballot in 2012. And when the issue failed at the polls after its opponents mounted a multimillion-dollar marketing campaign, "I took a pretty drastic step," Hinckle says. His store will not only be entirely organic and non-GMO by Aug. 1, 2014, but also will no longer carry any brands owned by the major food corporations that fought the initiative. This includes Cascadian Farms (owned by General Mills), Kashi (Kellogg), Back to Nature (Kraft), Dagoba (Hershey), R.W. Knudsen (J.M. Smucker), Honest Tea (Coca-Cola), Seeds of Change (Mars) and Arrowhead Mountain Spring Water (Nestlé).
"These brands are good, and the companies are probably good," Hinckle says. "But as for the larger companies that bought these companies for a larger share of the natural food market, it's apparent their hearts aren't really in it." He says 95 percent of his customers have been supportive: "The main reaction has been, 'I am glad you are looking out for me.'"
But ultimately, Hinckle made this decision because of his personal beliefs. "For me, the GMO issue is the issue of the century," he says. "I am 56 years old, and I've been reinvigorated by this issue. I really think it surpassed all with regard to sustainability."
Subscribe and receive the latest updates on trends, data, events and more.
Join 57,000+ members of the natural products community.
You May Also Like
---
Sep 20 - Sep 23, 2023
Natural Products Expo East is the East Coast's leading natural, organic and healthy products event.
Learn More