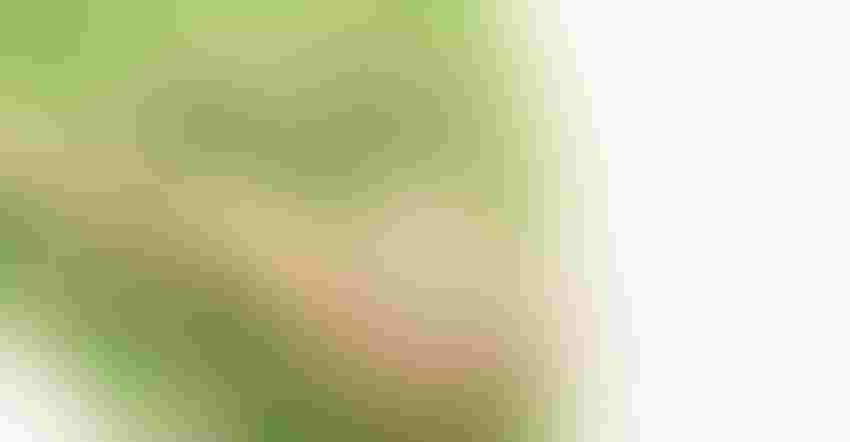 We've all seen those nouveau label readers standing in the aisles, staring intently at the fine print on the backs of foods and beverages, judging the Nutrition Facts panels and ingredient decks. These shoppers demand foods that are more than merely digestible sustenance; they want beverages that deliver more than simply hydration satiation.
This new era of meticulous label reading has led to a flurry of front-of-pack certifications, including Non-GMO Project Verified, USDA Organic, Fair Trade Certified and other declarations of "clean label" sourcing and processing integrity. As for the ingredient decks, many shoppers look for what's not in foods and beverages as much as what's in them. Classic villains include saturated fats, sodium, high-fructose corn syrup and other added sugars.
"The driving force behind clean label is a loss of faith in our food system," says Eric Pierce, director of business insights at New Hope NEXT Data and Insights. "Consumers are more aware of what's in their food—part of this is [driven by] the internet, and part is a more engaged consumer trying to prevent health issues instead of reacting to them. Clean label means clarity, consistency and transparency, and consumers are willing to put their spending around something that matches their values."
Now clean-label motivations are moving into the supplement aisles, too. And, just like food, nutrient-dense supplements have their own consumer-perceived dark side: nonnutritive fillers, binders, flow agents. Although these excipients serve mainly to hold tablets together and keep nutritional powders moving along the production lines, many have chemical-sounding names that don't pass muster for label-conscious shoppers. We're talking about magnesium stearate, silicon dioxide, calcium phosphate, maltodextrin—villains, all.
Awareness of the presence of these excipients has helped shift consumer preferences away from tablets and capsules and toward nutritional powders and certain liquid formats. Many concerned supplement users are even moving away from sugar-forward gummies to avoid unwanted fillers (even as gummies still dominate).
But these trends have also provided opportunities for mission-driven supplement brands to differentiate their products. Having a selection of clean label supplements on store shelves gives retailers a talking point that appeals to those core label-reading shoppers looking for products that match their cleaner-than-thou values.
One ingredient company helping supplement companies clean up their ingredient decks is Ribus, which bases its business around rice. You know how a bag of rice will suck the moisture out of an older iPhone dropped in water? Rice also keeps supplement ingredients dry and flowing during manufacture.
Ribus' Nu-MAG replaces stearic acid as a flow agent, lubricating the nutritional powders naturally so they can make it through the capsule and tablet machinery. This ingredient appears on labels as the discerning-shopper-appealing rice extract blend. Ribus also offers Nu-FLOW, an anticaking agent that replaces silicon dioxide, tricalcium phosphate or talc with a rice concentrate, paving the way for a 100 percent organic supplement.
"We are making excipients clean label," says Steve Peirce, president of Ribus. "Our ingredient gives the functionality that production needs while helping cleaner supplements to be built in the market."
Another company, Canadian extractor Mazza Innovation, is helping to create clean label supplements on the back end. Through the power of heat and pressure, Mazza can transform plain water into an extraction agent that's as powerful as solvents such as ethanol, methanol and acetone. "We make the polarity of water similar to the polarity of these organic solvents," says CEO Benjamin Lightburn. "We can mimic the properties of different solvents depending on how hot we go."
Mazza specializes in extracting polyphenols out of blueberries and grape seeds. The company can also draw different nutritional compounds out of the same source material. For example, rosmarinic acid from rosemary, used as an antioxidant, anti-inflammatory and antimicrobial, comes out at water temperatures around 130 degrees Celsius. Meanwhile, a little higher temperature can extract carnosic acid, a memory tonic and aid for weight management and metabolic health, from the very same rosemary.
While extraction agents are not listed on product labels, supplement companies that use Mazza's PhytoClean extraction technology can market its clean process, which also provides better yields and higher purities of botanical bioactives than traditional industrial solvents.
These new technologies are transforming supplements to be just as clean as foods and beverages. And since ingredient suppliers also offer food- and herb-based vitamins and minerals, VMS (vitamins, minerals and supplements) products can now be labeled not just natural but organic and non-GMO, too.
The future of supplements is finally catching up to foods, and that future is clean and green and sustainable. And there's a growing legion of shoppers looking for—and willing to pay premiums for—exactly that.
Subscribe and receive the latest updates on trends, data, events and more.
Join 57,000+ members of the natural products community.
You May Also Like
---