6 natural product brands crushing it on Instagram
6 natural product brands crushing it on Instagram
These six brands will surely inspire you to step up your Instagram game.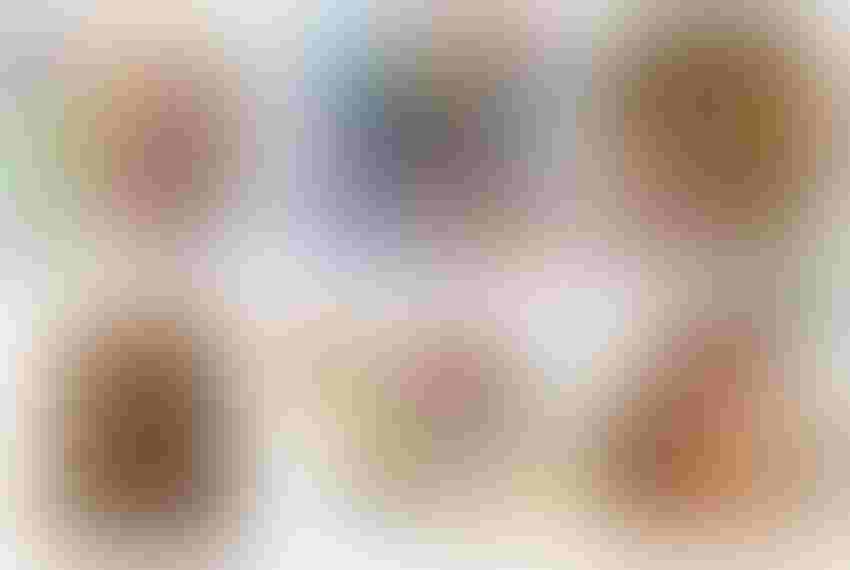 Brands that crush it on Instagram typically have a gorgeous aesthetic, consistent tone and style, and authentic engagement. Natural product brands, in particular, aren't just successful because of their great packaging. They also spotlight cruelty-free, natural or sustainable lifestyles and purchase decisions.
Whether you're a fan of their products or a natural food brand or business owner yourself, Instagram is a useful platform to help you connect with others. Here are six natural product brands you should be following on Instagram.
Herbivore Botanicals
Need some inspiration on how to use color strategically on your feed? Take a look at Herbivore Botanicals. Every photo pops with a bold rose quartz pink, lavender or emerald green. Herbivore Botanicals is a natural skin care brand that's products are often named after gemstones: Emerald Glow Oil, Amethyst Body Polish and Lapis Facial Oil, for example. It creates products "with personal rejuvenation and a little indulgence in mind," according to its About page and its fun, bright Instagram page reflects that.
Farmacy Beauty
Remember that engaging with your audience is a huge part of success on Instagram. Farmacy Beauty is a great example of a natural skin care brand that takes the time to do that. When you click through each photo in its feed, you'll see that the company responds to every question and comment. Farmacy Beauty's aesthetic is clean, soothing and sustainable. White and green are prominent colors in its aesthetic. Even if it uses photos with pops of color like honey gold or orange, it frequently uses green to pull it all together. This creates cohesive branding and a visual that stops consumers from scrolling.
Well+Good
How do you create cohesive Instagram posts around a broad topic like wellness? Well+Good does an awesome job. The brand has beautiful flat lay posts of food, inspiring or funny quotes and video clips that promote its other content on YouTube. Well+Good has a little bit of everything that appeals to a lot of different followers. Though its aesthetic isn't as strict as other brands, that works to its advantage: the brand seems real and down-to-earth rather than curated to perfection. If your focus is more on a natural lifestyle than just products, this is a great grid to use as inspiration.
Purely Elizabeth
Two words come to mind when you look at Purely Elizabeth's Instagram page: food heaven. This natural food company offers nutrient-rich granola, oatmeal and superfood bars. Its posts are vibrant and mouthwatering. Purely Elizabeth makes excellent use of user-generated content, often reposting photos of meals its followers have made. To pull all its different photos together in a cohesive aesthetic, Purely Elizabeth prioritizes bright white backgrounds and flat lay photography.
BYBI Beauty
When you look at BYBI Beauty's Instagram, you know the company is all about fun and highlighting its followers. It takes advantage of user-generated content and fun memes. BYBI Beauty posts beautiful minimalist product photos in bright colors, followed by meme or quote posts, and posts by its followers who use the products. Plus, the captions highlight the natural and cruelty-free benefits of its products. This is a great example of having fun with your audience, speaking in the universal love language of the internet: memes.
Kate Murphy, Living Pretty Naturally
There are a lot of beauty influencers on Instagram and quite a few who focus on natural products and green living. Kate Murphy does a fantastic job highlighting all the different facets of her life, and how she prioritizes health and wellness: sustainable beauty products, healthy food and drink, exercise, travel and mental health. Her aesthetic evolves every 9-15 photos. Some photos have a bright rainbow of colors, others are pulled together by one bold color, and others are more muted and natural. We love the way she curates her posts in a way that genuinely reflects her personal brand.
Chuck Aikens is the founder of Volume Nine, a digital marketing agency, helping brands connect to the audience through creative content marketing strategies. The agency helps brands with SEO, social media, Google Analytics and a whole lot of other stuff as well.
Have some big ideas or thoughts to share related to the natural products industry? We'd love to hear and publish your opinions in the newhope.com IdeaXchange. Check out our submission guidelines.
Subscribe and receive the latest updates on trends, data, events and more.
Join 57,000+ members of the natural products community.
You May Also Like
---