7 takeaways from Clara Paye's business school keynote
7 takeaways from Clara Paye's business school keynote
UNiTE Food founder and CEO discusses the importance of empathy, effective packaging, understanding buyer needs and much more. Read all about it.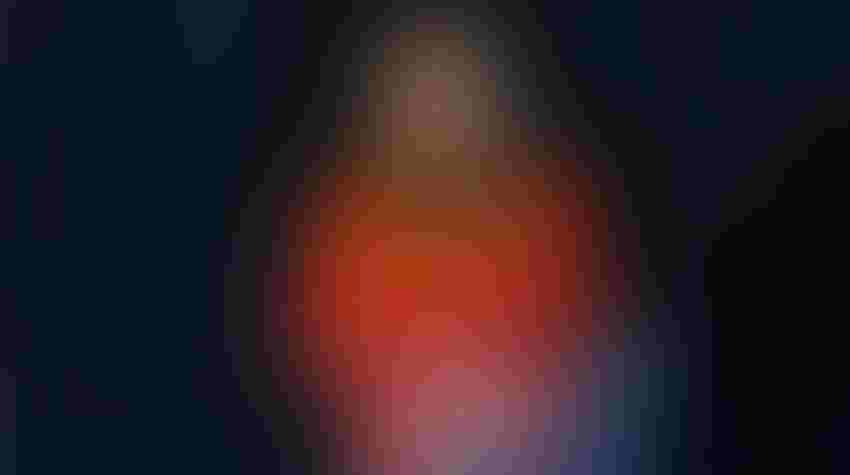 Bryan Beasley Photography
Before starting her globally inspired protein bar company, Clara Paye, founder and CEO of UNiTE Food, jokes that she knew more about plumbing than the food industry.
As an immigrant born in Africa, Paye came from Sudan to the U.S. at the age of 5. Her family ran a plumbing business that fabricated valves and fittings to fix toilets. "I knew nothing about natural products," she says.
Years later, when Paye became a busy mom, she was frustrated by the lack of selection in protein bars.
"I looked at the flavors on the shelf and noticed that they were always just vanilla or chocolate or peanut butter," she says. "I realized that there was this missing connection for people who were like me, who were from somewhere else, who didn't identify with apple pie as a flavor."
Paye decided to do something about it. She started mixing medjool dates and almond butter with cinnamon, egg white protein and other ingredients in her Cuisinart at home.
"I didn't even know how to mold them into bars," she says. "I would roll them into balls and stick them in the freezer and then give them to my friends to try."
She soon realized her recipe needed to become a formula. After finding a food scientist and a co-manufacturer, renting a warehouse and doing her first production run, Paye was set to launch her brand in January 2020.
And then COVID-19 hit. "It a very trying time," Paye says.
Instead of exhibiting at Natural Products Expo West, Paye donated protein bars to first responders, hospitals and food banks.
"People kept saying, 'I'm so sorry this is happening to you,'" she says. But it wasn't happening only to her, Paye notes: It was happening to everybody.
Eventually, she was able to convince Bristol Farms, the upscale California-based grocery store chain, to give her a chance. "We just walked it in to a local buyer, and they gave us this great display," says Paye, whose company is headquartered in Yorba Linda, California.
Within the first year, UNiTE Food was able to get into Walmart, Sam's Club and other key retailers. Those placements helped launch the company into a national brand that's now sold in approximately 4,000 stores, including Target, H-E-B, Sprouts Farmers Market and Meijer.
During her keynote at Natural Products Expo East's Natural Products Business School in Philadelphia, Paye spoke about the importance of having empathy and focusing on one's own entrepreneurial goals.
Here's her advice for entrepreneurs.
Run your own race
Imagine a thoroughbred, a racehorse that's wearing blinders. Her advice: To win the race, don't pay attention to others.
"Run your own race; stay in your own lane," she says. "Customers will materialize. Your path will appear."
Use empathy to understand your consumer
Calling it her superpower, Paye says empathy has guided her path, allowing her to put herself in the shoes of everyone she meets.
"I use empathy in my business as a really great differentiator," she says. It starts by having empathy for your consumers. Understand what they want and need. For example, she began by surveying people at ethnic supermarkets to understand their flavor preferences.
"I was like that stalker in the protein bar aisle," she says. If someone picked up a protein bar, Paye would ask a lot of questions about their selection. "Not in a creepy way," she says. "But in an inquisitive natural way." She then used that information to build a consumer persona.
Create a conversation with consumers
On the back of UNiTE Food packaging, the brand asks consumers to suggest the next flavor. There's also an email address that goes directly to Paye.
"We want to build in conjunction with our community," she says. "We want to invite them in."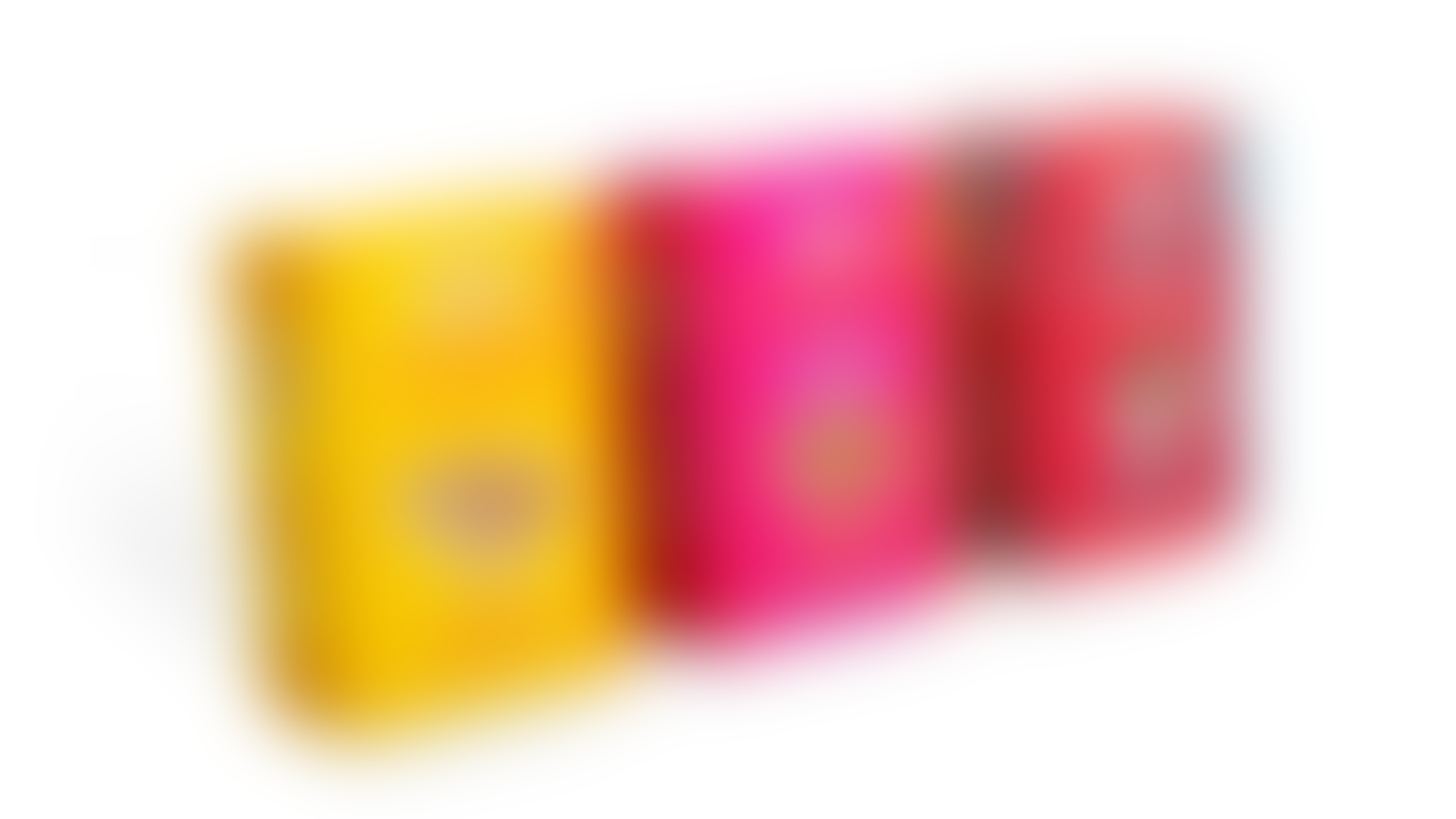 UNiTE protein bars, created by Clara Paye, come in five flavors: Bubble Tea, Baklava, Churro, Mexican Hot Chocolate and PB & Jelly.
Design effective packaging
To stand out on shelf and compete with larger brands, UNiTE Food's packaging boldly calls out the flavor of each bar. "There were thousands of protein bars, but they all looked the same," Paye says. "It was a sea of brown and creams. So, we came with color, flavor and fun."
Good packaging, she says, tells the customer what problem will be solved by purchasing a product. That requires designing packaging effectively.
"This is not a place to scrimp," Paye says. "I know there's a temptation to use 99designs or some other inexpensive art creation." Instead, be thoughtful and methodical about your packaging.
Understand what is important to buyers
Yes, new companies need to communicate to potential buyers what makes their business unique and what differentiates their product. However, it's more important to listen to and understand what is important to a buyer, Paye says.
Discern the necessary commitments and logistics to support the buyer, and make sure you can fulfill these commitments so that products can be delivered on time and in full. Additionally, understand how you will support your products once they are on-shelf to ensure that they will sell.
Also, figure out how you can attract new customers and support charities that are important to retailers. "At the end of the day, it's 'how are you going to make their life easier?'" Paye says.
Be a true partner to your co-manufacturer
Understand what it takes to be a great partner to a co-manufacturer. Make yourself available. Listen to requests. Fill out forms in a way the co-manufacturer needs, without complaining, and have empathy for the people making your product, Paye says.
Just like a retailer, a co-manufacturer wants to know how you're going to grow your velocity. "They are co-investing in your business," Paye says. "And your co-man can literally make or break you at the end of the day."
Have empathy for yourself as a founder
Make sure to take care of yourself, Paye says. Have empathy for yourself as a founder, and know when you need a break.
Peer groups are important and can become a lifeline to help connect with other founders and share resources. Look for founder-specific groups and accelerator programs as well as industry-specific Slack channels.
Paye recommends Startup CPG, a community that helps emerging brands with five or fewer employees; (included), a collective of BIPOC leaders in the food space; TIG Brands' Tardigrade program, which helps entrepreneurs access capital and strategic advice; and Project Potluck, an inclusive group for people of color in the CPG industry.
Quoting Britain's World War II-era Prime Minister Winston Churchill, Paye says, "Success consists of going from failure to failure without loss of enthusiasm."
"It's really important to remember as you're building your brand that failure will come, success will come," Paye continues. "But the only person that's going to get it across is you. Don't lose your enthusiasm. Get back up because your good day is ahead of you."
Subscribe and receive the latest updates on trends, data, events and more.
Join 57,000+ members of the natural products community.
You May Also Like
---