New Hope Network continues to advance ingredient standards
New Hope Network continues to advance ingredient standards
While California's new law goes into effect in 2027, New Hope Network's changes go into effect for products being exhibited at Expo West in March. Learn more.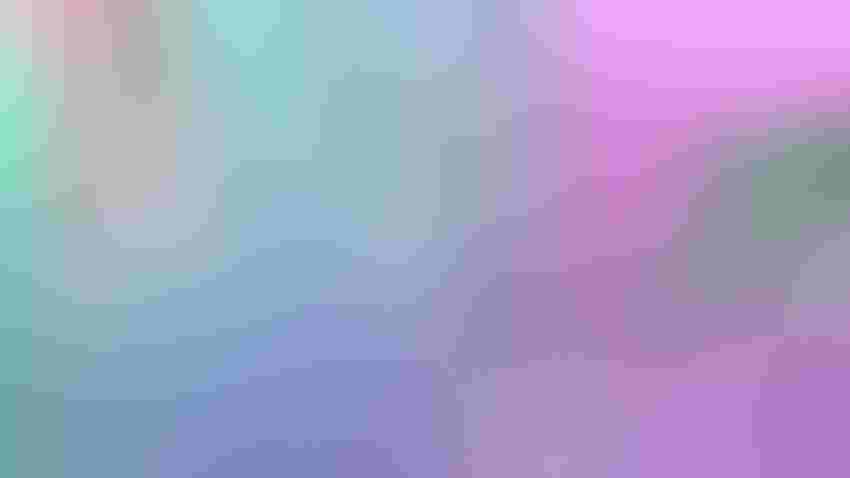 California Gov. Gavin Newsom recently signed AB-418, which will ban four food additives in foods sold in California beginning in 2027.
The banned additives include red dye No. 3, used to color products such as Peeps marshmallow products, jarred cherries, and Pedialyte hydration supplement; propyl paraben, found in tortillas, prepackages cakes and cinnamon rolls; brominated vegetable oil, which is added to sodas to prevent citrus flavoring from floating to the top; and potassium bromate, which is added to dough to improve the texture of breads and baked goods. The ingredients have been linked to health complications including neurological conditions, reproductive issues, cancer and attention-deficit disorders in children.  
New Hope's prohibited ingredients list grows
For years, New Hope Network has led the charge in setting high standards for natural products, with a strict ban on red dye No. 3 and all artificial colors and flavors at its trade shows, Natural Products Expo West and Expo East.
New Hope Network's standards team collaborates with an industry panel of experts, professionals, and stakeholders with diverse perspectives in changing and updating the company's standards. Beginning with products submitted for exhibition at Natural Products Expo West 2024, New Hope is expanding its list of prohibited ingredients to include potassium bromate as well as several other additives such as BHA/BHT, EDTA, TBHQ, mono- and di-glycerides, DATEM, esters of fatty acids, and azodicarbonamide.
Certain ingredients such as titanium dioxide, carrageenan, propyl paraben, and brominated vegetable oil will transition into New Hope Network's Guidelines. These ingredients should not be marketed as "natural" and may be prohibited in the future.
Deirdre Lawlor, a standards specialist and food scientist at New Hope Network who worked on the guidelines, said, "By offering these guidelines, New Hope Network encourages product creators to choose ingredients that resonate with the growing demand for healthier, cleaner, and more transparent options, fostering innovation and positive change within the natural products industry."
What the California law does
As originally introduced, California's Food Safety Act would have also prohibited titanium dioxide, another contentious additive used in both foods and cosmetics to color products white and add shine. However, while titanium dioxide was recently banned by the European Union, it was removed from the California Food Safety Act to help the bill's passage.
Newsom has said that implementing the new law in 2027 gives food companies ample time to reformulate products. It should not be difficult given that all four ingredients are restricted to some degree in foods sold in the European Union, Canada, Australia, China, Japan and the United Kingdom, he has also stated.
Tension brews between California and the feds
States are not traditionally known to regulate food ingredients, and the FDA is expressly granted this authority under the Food, Drug and Cosmetic Act. However, the legislation was introduced by the state specifically because of growing concern that the FDA lags when it comes to protecting consumers from harmful ingredients. The bill's author, Assemblymember Jesse Gabriel, said, "It's unacceptable that the U.S. is so far behind the rest of the world when it comes to food safety."
FDA Commissioner Robert Califf has suggested that increased funding and delegations from Congress would help the agency to better perform its job. 
But not everyone agrees that California should be regulating the grocery aisle. Former FDA Commissioner Frank Yiannas argues the law "sets a dangerous precedent in taking on a food-oversight role better performed by federal experts." The National Confectioners Association worries the law will create a "patchwork" of inconsistent state laws.
This is not the first time California has enacted legislation that some argue is better left to the feds. In 2018, California enacted Prop 12, which bans the sale of pork from farms that use gestation crates. The Supreme Court upheld the law in May. Whether the Food Safety Act will end up in court remains to be seen, but some companies are already reformulating to comply with the law, including Just Born, the maker of Peeps.
Correction: The subtitle of this article originally misstated when the new standards become effective. They will be in place for products being exhibited at Natural Products Expo West in March, as the article states.
Subscribe and receive the latest updates on trends, data, events and more.
Join 57,000+ members of the natural products community.
You May Also Like
---