Beyond Meat's topsy-turvy 2020
Beyond Meat's topsy-turvy 2020
Beyond Meat faced both challenges and opportunities throughout 2020—but not all were related to the COVID-19 pandemic.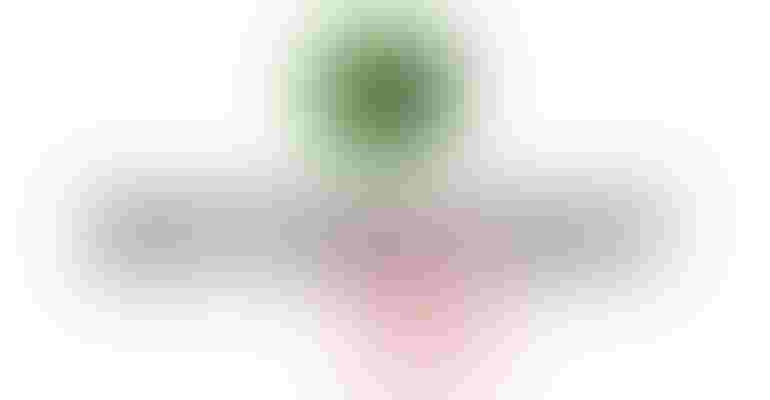 The shocking and tragic fiasco that is 2020 has been filled with challenges for food companies, including Beyond Meat.
The alternative meat company based in El Segundo, California, was in its fiscal Q4 of 2019 when the year began. Revenues in FY 2019 increased more than 200% compared to FY 2018 and gross profit was a healthy 34% of net revenue.
No one can really plan for a worldwide pandemic that shuts down supply chains, manufacturing plants and restaurants. But Beyond Meat adjusted to the circumstances, repackaged its products for retail sales and saw its market share and sales continue to grow. Here's a look at the company's ups, downs and twists during 2020.
New products
Jan. 29—Beyond Fried Chicken is tested at KFC locations in Nashville, Tennessee, and Charlotte, North Carolina.
Sept. 14—Beyond Meatballs, the company's third new retail product of the year, is introduced.
Oct. 8—Beyond Sausage Links, Beyond Meat's fourth product, rolls out to grocery stores across the country.
Nov. 16—Beyond Meat announces two new versions of the Beyond Burger will launch across the country in early 2021.
Nov. 18—Beyond Meat begins selling minced pork in Shanghai, China.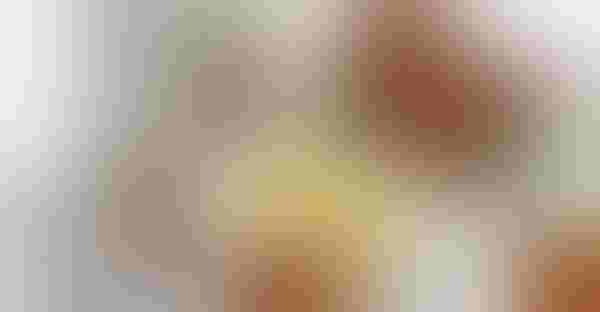 Restaurant, quick service and retail developments
March 11—Beyond Breakfast Sausage, which was introduced at foodservice in 2019, is made available at retail in two flavors, classic and spicy.  
June 17—For cookout season, Beyond Meat introduces the Cookout Classic, a 10-pack of Beyond Burgers. At $1.60 per patty, it's the lowest retail price for a Beyond Meat product so far.
August 3—After entering the club channel in 2019 at Costco, Beyond Meat begins offering 8-patty packages of Beyond Burger at BJ's Wholesale and Sam's Club.
Oct. 8—Beyond Meat brings its fourth new retail product, Beyond Sausage Links, to grocery stores across the country. SPINs reports that for the four weeks ending Sept. 6, Beyond Meat was the #1 selling brand in all refrigerated plant-based meat.
Nov. 10—Beyond Meat announces a partnership with Pizza Hut, which will offer the Beyond Italian Sausage pizza, and the Great Beyond Pizza, both featuring Beyond Italian Sausage.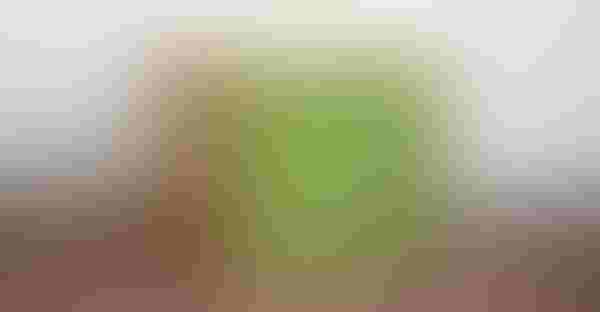 Financial highs and lows
Jan. 2—Beyond Meat's stock closes at $75.64 per share. On May 2, 2019, the day of the company's IPO, the stock closed at $65.42. It closed at $234.45—the highest price so far—on July 26, 2019.
Jan. 17—Beyond Meat's sales to consumers are increasing faster than any other plant-based meat competitors', Forbes says.
Feb. 27—Beyond Meat stock closes at $106.14 per share before the company releases its fiscal year 2019 financial results.
April 20—Starbucks introduces Beyond Meat on its lunch menu in China.
April 24—Beyond Meat stock closes at $108.78.
May 6—Beyond Meat stock closes at $126.21, the day after the company releases its second-quarter financial results.
June 8—Beyond Meat stock closes at $162.46, its highest price since Aug. 30, 2019.
August 4—Beyond Meat stock closes at $142.25 before the second-quarter financial report is released. "Recall that at the beginning of the year, the split between our retail and foodservice business was approximately 50-50. And as we report today, the balance was 88% retail, 12% foodservice in the second quarter of 2020. Adapting to such a dramatic change in mix over a short period of time was no small feat. Led by the shift in consumer behavior toward retail, the team repurposed assets and repacked and rerouted inventory to this sector," says CEO Ethan Brown.
August 27—Beyond Meat offers direct-to-consumer sales via a new e-commerce site. Stock closes at $132.15.  
Oct. 9—A day after Beyond Meat announces the introduction of Beyond Sausage Links at retail, its stock closes at $194.95, its highest price so far in 2020.
Nov. 10—The news that McDonald's did not partner with Beyond Meat to create its new McPlant offering sends Beyond Meat's stock price tumbling: After closing at $156.86 on Nov. 6, it closed at $150.50 on Nov. 9 and at $125.01 on Nov. 10.
Dec. 18—Beyond Meat stock closes at $144.73, its highest price since Nov. 9.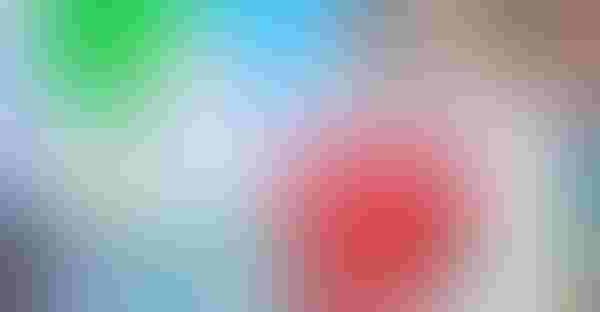 Bumps and bruises
Jan. 8—Grocers including Kroger and Aldi introduce private label meat alternatives that cost less than Beyond Meat's products, according to Reuters.
Feb. 23— Cargill announces that it will launch plant-based hamburger patties and ground "fake meat" products in April, challenging Beyond Meat and Impossible Foods for sales in grocery stores, cafeterias and restaurants.
Feb. 25—The Walt Disney Company announces it will serve Impossible Foods at its amusement parks and on its cruise ships. The parks and the cruise ships close in mid-March because of the COVID-19 pandemic.
March 12—Governors across the country issue emergency lockdown orders in the face of the COVID-19 pandemic. Most restaurants and foodservice companies are shut down or limited to take-out orders only.
May 5—First quarter financial results are released, the first since the pandemic forced restaurants across the country to close. "As the pandemic began to interrupt the world economy, we created offensive and defensive teams across the company to guide our navigation of the changing landscape. Offensive measures include switching foodservice production lines over to retail products, developing value packs for instant retailers and offering aggressive pricing with a strategic opportunity to encourage consumer trials during this period of disruption in the animal protein market," CEO Ethan Brown says during the earnings call.   
Nov. 9—McDonald's announces it will sell a plant-based burger, the McPlant, "created 'by McDonald's and for McDonald's'," not in partnership with Beyond Meat. The news triggers a 35% drop in Beyond Meat's stock price between the market's opening and closing bells, with some recovery in after-hours trading.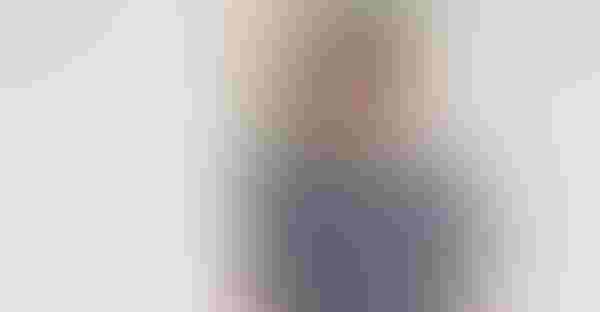 Shining bright
March 2—"Right now is a moment in time for us. It's an opportunity for hyper growth, so I'm looking very seriously to Asia. I made a commitment that we're going to be producing in Asia by the end of this year. We'll do that regardless of, I think, of this health epidemic occurring right now," CEO Ethan Brown says during an interview on CNBC's Mad Money.
July 30—"We are honored to join in partnership with Chris Paul, Dwyane Wade, and Carmelo Anthony in support of the Social Change Fund. Beyond Meat is dedicated to serving broader social goals, using what's on the center of the plate as a critical starting point. And we are excited to support and work with the Social Change Fund initiative to address racial inequalities in nutrition access and health outcomes in America," Brown says in a press release.
Sept. 8—Beyond Meat becomes the first multinational company that makes only plant-based meat to open a production facility in China. Executive Chairman Seth Goldman said in mid-January that the company "expected to do something this year" in China, Bloomberg reported.
Nov. 24—Brown discusses how his decision to tackle climate change led him to create a new plant-based meat substitute on the podcast Leadership Next. "I learned in that process about how to attack a global problem, and the type of infrastructure you need if you're going to use technology to solve problems," hesays.
Dec. 22—"Once you start thinking about human health and the use of water, land, energy, it became clear to me that if you could figure out a way to separate meat from animals you could make a difference. I started thinking about, 'What is meat and how do we build meat differently?' And that was the genesis of the company," Brown tells Nilay Patel during The Verge's Decoder podcast.
Subscribe and receive the latest updates on trends, data, events and more.
Join 57,000+ members of the natural products community.
You May Also Like
---
Sep 20 - Sep 23, 2023
Natural Products Expo East is the East Coast's leading natural, organic and healthy products event.
Learn More