Eataly fosters symbiosis of restaurants and retail
Eataly fosters symbiosis of restaurants and retail
VP of Operations Raffaele Piarulli discusses cross-promotions and collaborations.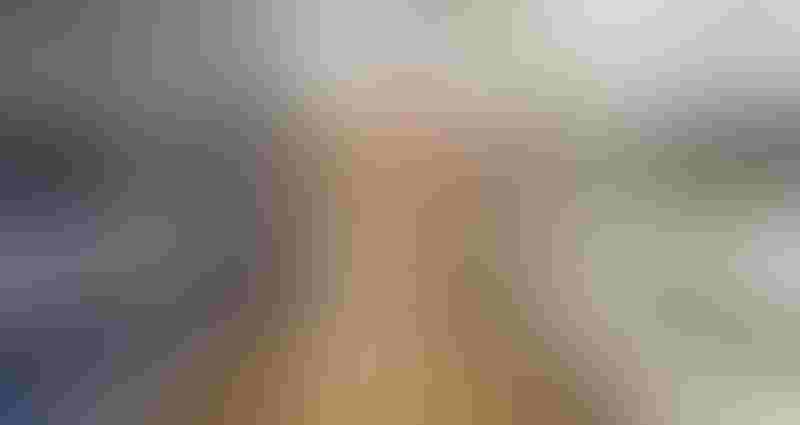 Eataly—the Italian supermarket, food hall and restaurant complex—offers visitors a wide variety of premium imports; specialized services such as a vegetable "butcher," who cleans and chops produce to customer specifications; and meal options ranging from pasta and sandwiches to multi-course feasts.
Raffaele Piarulli is vice president of operations for Eataly USA, which operates two locations in New York City and single outlets in Chicago, Los Angeles and Boston. Eataly also has 13 locations in Italy, as well as outposts in Brazil, Monaco, Turkey, Dubai, South Korea and Japan.
Piarulli discussed the symbiotic nature of operating retail and foodservice under one roof.
How do the restaurants at Eataly benefit from being attached to a supermarket?
Raffaele Piarulli: There are many ways our restaurants and retail department benefit from each other. Some are quite practical, like having the possibility of featuring a broader variety of products on restaurant menus. Most restaurants will purchase a set number of cheeses, for example, to feature on specific dishes. That's mostly due to storage limitations and waste concerns. At Eataly, our restaurants can source internally and "shop" our whole cheese counter, [which has] several hundred Italian and domestic ones, without having the burden of committing to purchasing a certain quantity, and without having to worry about where to store the product, since it's already there.
Restaurants may also benefit the retail market by being a constant marketing window for products. Where else can you dine at a table, enjoy a monocultivar extra virgin olive oil from Italy, and have your server point you to the shelf where you can purchase it to take home with you?
Some other ways restaurants and retail departments collaborate are more philosophical, such as the vibe one environment creates for the other. Walking around a produce market will always trigger a craving for your favorite salad; looking at a beautiful steak cut will make you think about the last time you had a nice New York Strip, eventually. You're just more and more wowed at every step.
Are most restaurant customers also shoppers at the market? 

RP: We see it all. Many of our guests come in regularly to dine and shop; many prefer one over the other. We try to balance our offers and the overall experience in the store in order to cater to different targets in different areas based on the behavior we observe every day. 
Exceptions exist, like in every restaurant and retail business. A tourist from Europe can't bring back fresh retail products on the plane but can eat at the restaurants. And workers, most of the time, are more willing to have a quick lunch at our quick-service restaurant during their break and eat at the [full-service] restaurants after work.
Restaurants are typically more profitable than retail markets. Is that also true at Eataly? 

RP: It truly depends on the department or restaurant you want to consider, and sometimes even on the season. In many instances, it's also not that simple to define a clear boundary. Our pasta restaurant doesn't spend anything in labor to make tagliatelle, because those come from the fresh pasta retail counter. Does that make the fresh pasta counter not profitable? Accounting for some of those blurred costs is definitely an interesting process. You have to remember to look at Eataly as one operation.
Do you take advantage of cross-promotional opportunities, such as highlighting hard-to-find or well-priced retail items on the restaurants' menus? 

RP: Absolutely. This happens almost every day. We get to carry really rare [meat] cuts in our butchery, for example, because we know we'll be able to cook them in one of our restaurants and run them as specials if the inventory doesn't move quickly enough. We also highlight them with call-outs on our menus where we tell the story of the producer and the product so our customers are aware where it is from.
This is a great strength for us, but it is quite difficult to manage. A lot of these cross-utilization efforts rely on how well our managers get along and how easy we make it for them to work together with the right mix of team spirit and competition.
What other synergies are there between the restaurants and the market?

RP: My personal favorite: You get to have twice as many people as a standard restaurant or market would who are passionate and knowledgeable about the products they cook and sell. Our cheesemongers, our butchers, our grocery managers are constantly trying out new menu items. Our chefs are always checking what new products come in when retail deliveries arrive. Knowledge demands quality, so the more experts you can fill the store with, the more you know you'll have high-quality products. We work with people who have chosen food as a career, a lifestyle. They're not going to let you compromise.
The perfect example is the Manzo's guest chef series "From New York to New York" [in the city's Flatiron location], which combine ingredients from local farms that we sell at our butcher counter cooked by a different local chef every month. And a portion of the proceeds go to a local charity of the guest chef's choice.

This piece originally appeared on Nation's Restaurant News, a New Hope Network sister website. Visit the site for more restaurant trends and insights.
Subscribe and receive the latest updates on trends, data, events and more.
Join 57,000+ members of the natural products community.
You May Also Like
---