Frescos Naturales' Juan Ignacio Stewart finds success with his homeland's favorite beverage
Frescos Naturales' Juan Ignacio Stewart finds success with his homeland's favorite beverage
This Guatemalan immigrant overcame financial distress, the COVID-19 pandemic and his son's health crisis to bring his flavorful beverage to American consumers.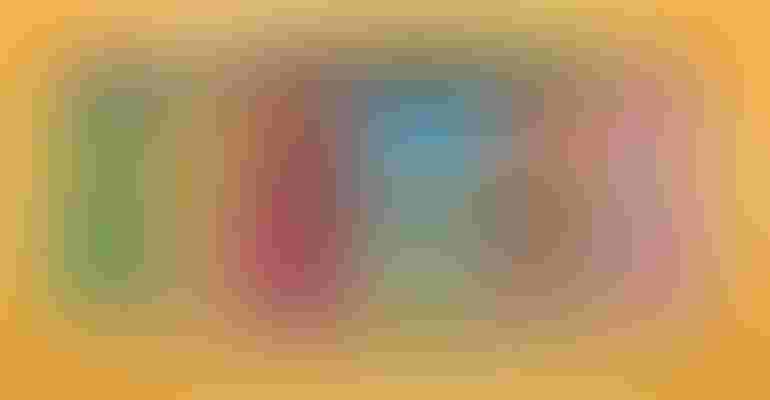 Growing up in La Antigua, Guatemala, Juan Ignacio Stewart would never drink water.
"It was the weirdest thing when I would come to visit my grandparents here in Boulder," says Stewart, who now lives in Boulder, Colorado.  "All they would offer was water, milk or really processed apple juice."
That was completely different than his life in Central America. If horchata or flor de jamaica (hibiscus) weren't available to drink, Stewart says his family would cut lemons from the lemon tree and make lemonade.
"It was made fresh all the time. It's just part of the culture."
"They wouldn't just give you water," says Stewart, the founder and CEO of Frescos Naturales, a Latin American-inspired beverage company. In September, he won Natural Products Expo East Pitch Slam's Audience Choice award at the Philadelphia Convention Center.
Years later, Stewart's son, Joaquin Stewart, told his dad to bottle up the hibiscus drinks he was making at home.
"Frescos was my son's idea because we drink jamaica at the house all the time," Stewart says.
His son, an avid skateboarder at the time, would take jamaica (pronounced ha-MY-kuh) in Nalgene water bottles to a skate park. Soon his friends began to drink Stewart's frescos instead of going to King Soopers to get AriZona Iced Teas.  
"Everybody really loves this," Stewart says he recalls his son telling him. "'You should bottle this stuff.' That's when it clicked."
After quickly testing his theory, Stewart realized he'd struck gold.
"Frescos are what every Latino drinks so I knew it was going to work," he says. "I'm not making new recipes. I'm making traditional recipes."
Starting Green Belly Foods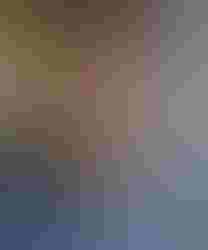 About four years earlier, after trying to make ends meet working as freelance videographer, a youth media education teacher and driving a cab for extra money, Stewart launched in 2014 Green Belly Foods, a line of Guatemalan homemade hot sauces based on his mother's recipes.
"I was looking for something more stable," says Stewart, who has a BFA in film studies and media production from the University of Colorado Boulder. Stewart's roommate suggested he sell his mom's hot sauce at the Boulder Farmers Market.
His friend persisted, reminding Stewart that Justin Gold started Justin's better-for-you nut butter cups at the same farmers market.
"Every time I would make the sauce, my friend would say, 'You should sell this at the farmers' market,'" Stewart says. "And one day I did."
Stewart jokes he was "really naïve" and had no idea what he was doing.
"I didn't know this industry at all," says Stewart, who made his first two batches of publicly sold hot sauces with Guatemalan chiles he carried back in suitcases. "It was through Green Belly that I realized what it takes to make a good product and what it takes to scale."
After five years, Stewart was able to stabilize the business. "And now, I have an export company that I started in Guatemala to export chiles," Stewart says. "I've always had to hustle and figure it out."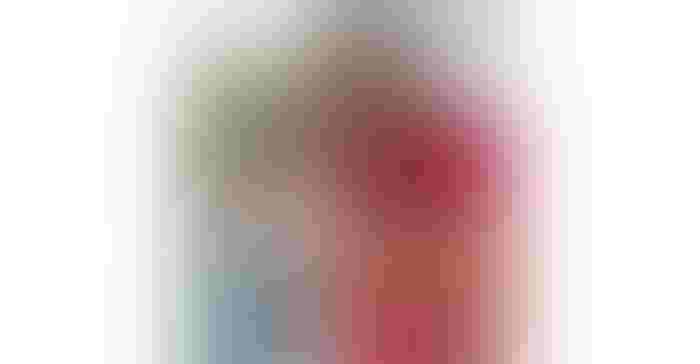 Becoming a serial entrepreneur
Still, times have been tough.
In 2018, as Stewart began prototyping how to sell his beverages, his teenage son, now a freshman at University of Colorado Boulder, was diagnosed with Ewing sarcoma, a rare bone cancer that has required chemotherapy and radiation.
"Luckily, he's three years clean," Stewart says. "But it was a really difficult time. I kept thinking my son was going to die and I didn't want to do anything."
At about the time his son was diagnosed, Stewart started testing prototypes to see if his fruit- and plant-based, non-alcoholic beverages would sell. Originally, he wanted to use glass bottles so customers could see there was real fruit and pulp inside.
But it wasn't cost effective. In 2019, Stewart switched to cans and began testing by filtering most of the pulp out of the drinks. Then the COVID-19 pandemic hit.
"I'm funding everything with Green Belly money because Green Belly is great, but I still don't have any money," Stewart says of the year 2020. "My son is going through chemo and cancer, so I was spending a lot of time with him."
After launching one flavor—the slightly sweet, yet tart sparkling hibiscus Rosa de Jamaica—in January 2021, Stewart quickly added five more.
"It took me five years to make three hot sauces for Green Belly," Stewart says. "I made six drinks for Frescos in less than six months."
Stewart's knowledge of co-packers, production and profit margins helped. He also used some of the same ingredients, like mango and tamarind, in his beverages that he already was using in the hot sauces.
"Because of covid and supply chain issues, it would take eight to 10 weeks to get your order of cans, and I didn't know how quickly it would move," Stewart says. "It was hard to anticipate that stuff."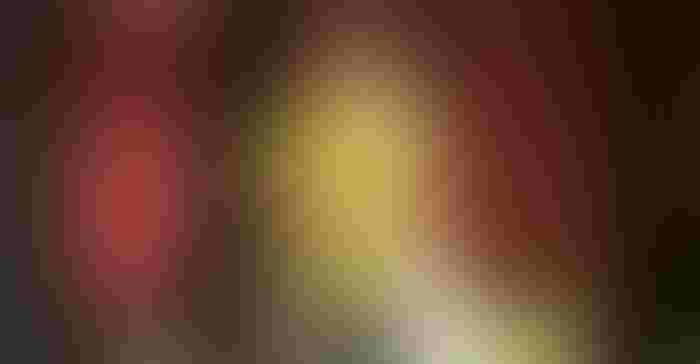 Pounding the pavement
Even though Stewart had sold at farmers' markets, trying to sell in brick-and-mortar locations was a different experience.
"It is very different walking into a coffee shop, or trying to find places to sell and explain to them—especially if they're just gringos that don't know what jamaica is—that this is the thing your mother and grandmother have made all your life if you're Latino," he says.
At first, Stewart went door-to-door, writing down names and orders in a planner. Eventually, he created a sale sheet with dates and more details about each discussion. He made maps on Google of places to visit.
"After going out and failing a couple dozen times, you get sharp," Stewart says. "It's sort of like having an invention. You know it's good, but you have to take it out to the world, tell them and sell it.
"Once your sales start happening and you get reorders, you bring in new flavors."
After adding Tamarindo in March 2021 as his second beverage, a month later Stewart added Passionfruit, which quickly became his top seller.
"That's what everybody is like 'Oh my God what is this?'" says Stewart, who won Naturally Boulder's 17th Annual Pitch Slam Contest in October 2021. "And then people started seeing the whole line and sales went crazy."
Subscribe and receive the latest updates on trends, data, events and more.
Join 57,000+ members of the natural products community.
You May Also Like
---