New Food Order: Should food delivery be a public utility?
New Food Order: Should food delivery be a public utility?
In this seventh episode, former Whole Foods executive Errol Schweizer shares why corporate ownership and delivery of food need to be re-examined.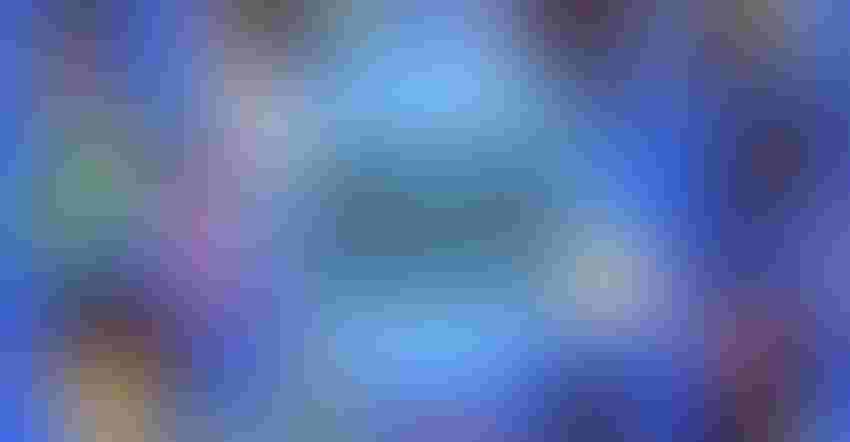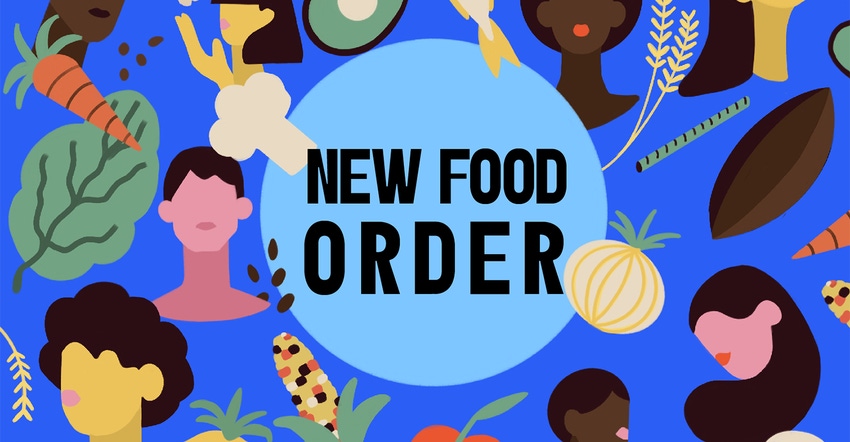 The current corporate infrastructure of how food is grown, processed and delivered needs to change.
Too much of the food and agriculture industry is centered around short-term gains and profits, says Errol Schweizer, who served as Whole Foods Market's vice president of grocery from 2009-2016.
Institutional investors and asset managers are focused on "the fundamentals of business net income" and how much revenue can be stuffed into a portfolio of a publicly traded company on a quarterly basis, he says.
"We used to call it the quarterly guillotine," Schweizer says. "It's an incredible amount of pressure and really guides the day-to-day business."
In the seventh episode of New Food Order, a new podcast about the business of tackling climate crisis through food and agriculture, journalist Louisa Burwood-Taylor and entrepreneur Danielle Gould talk with Schweizer, who has served as an advisor to dozens of food retail and CPG enterprises and co-hosts The Checkout podcast.
"Since the 1950s, this country has outsourced management of the food system to agribusiness, which is essentially corporate monopolies in the food sector," Schweizer says. "We need to re-examine that control and figure out ways to democratize and spread out that ownership and control because the current model is obviously failing."
The largest publicly traded food and beverage companies—the handful that control the center aisles of American supermarkets—were Nestle S.A., PepsiCo, Coco-Cola Co., Mondelēz International and Archer-Daniels-Midland, according to a Forbes ranking published in May. Mars Inc., another prominent food business, was ranked by Forbes as the fourth largest privately held company in December.
"The way they do business with retail is to make sure that they own and control as much of that shelf space as possible with retailers who are also publicly traded and have revenue models based on slotting fees, extracting trade spend, trade revenues from companies," Schweizer says.
That creates very aggressive, ambitious category management schedules in which retailers are always looking at new products, Schweizer says. "But in order to get new stuff on the shelf, they're always discontinuing stuff that isn't selling as well," he says.
This arrangement makes it hard for small businesses and startups—both retailers and CPG brands—to compete.
"It's quite a whirlpool that makes it very hard to get a toehold," Schweizer says.
That's especially true now, Schweizer says, with "investors feeling a little gun shy about investing in new products" because it's not only an inflationary market, but customers are purchasing less and spending less as they shift to private label brands.
Schweizer says smaller, emerging brands now have to figure out ways to pay slotting fees to get on the shelf and promotions to compete with private label brands—or they compete on private label bids so they can diversify their income streams.
"It's not without hope, it's just very difficult," Schweizer says. "Having sat across the table and negotiated with a lot of these big CPGs over the course of the last few decades, I don't really see a way to stop them from maintaining their dominance except through public outcry and some regulation."
The concentration of ownership via private capital, with wealthy individuals owning a majority of stock in food industry-related companies, is one of the food industry's biggest problems, he says.
"We need to look at different models of ownership because so much ownership is offloaded to venture capital and investors for betting on long-term growth," Schweizer says.
He says too many venture capitalists "keep plugging money" into food industry-related companies, which artificially props up a business with subsidies as they are running on day-to-day losses while trying to "corner the market and monopolize a sector."
"That's not sustainable, in the least," Schweizer says.
Instead, the industry needs to consider alternative structures, including more businesses offering employee stock ownership plans (ESOP) that allow private companies to give employees ownership interest, he says.
Schweizer also advocates for municipal ownership in the food industry akin to how cities own businesses such as public hospitals, tollways, parking facilities and airports, and public utilities such as water and electricity.
"We need to see more public, municipal and common ownership in the food business, whether it's retail or wholesale," Schweizer says. "I personally think that all food delivery should be a utility. It's not profitable. No one makes money on food delivery except for maybe a small handful of companies. It's always a net loss. It's a net investment by retailers."
Instead, a legally mandated program should be created where anyone who wants access to food can get it—and delivered for free. Such a program would improve food access more than food banks or SNAP benefits and help the industry with its food delivery challenges, he says.
"It's always the last mile. We talk about the last mile in the food industry all the time as the toughest thing. Nobody makes money on it."
Listen and subscribe to the podcast here.
Read about previous episodes of New Food Order: 
Subscribe and receive the latest updates on trends, data, events and more.
Join 57,000+ members of the natural products community.
You May Also Like
---
Sep 20 - Sep 23, 2023
Natural Products Expo East is the East Coast's leading natural, organic and healthy products event.
Learn More