Why Fillo's Americas Made prioritizes local, independent natural food stores
Why Fillo's Americas Made prioritizes local, independent natural food stores
Learn about the brand's scaling journey, bestselling products and struggle to find the right in-store category.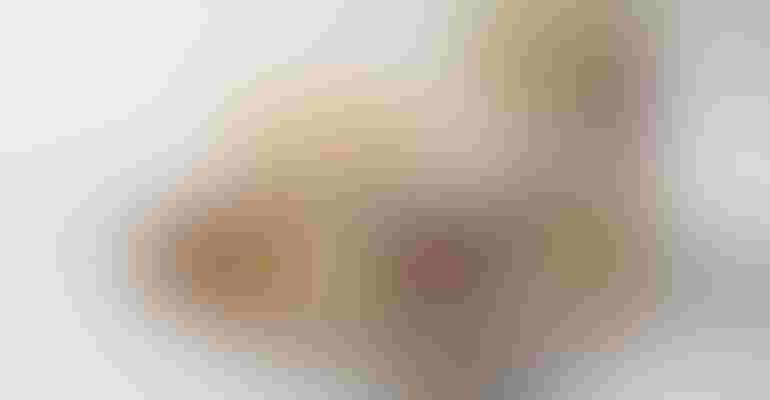 Daniel Caballero, president of Fillo's Americas Made, knows what it's like to build a company from the ground up.
After his father sold his meatpacking company Gusto Packing Company to Butterball, Caballero, the youngest of three brothers, knew what he wanted to do next: sell sofrito with beans.
It was 2015. Plant-based protein was on the rise, along with non-GMO and clean label.
"It kind of hit me," says Caballero, who grew up in Aurora, Illinois. "This might have a broader audience appeal than just second or third generation Latin Americans like ourselves."
Along with his brother Antonio Caballero, VP of Operations, and two other partners, Caballero co-founded Fillo's Americas Made, whose parent company is Sofrito Foods.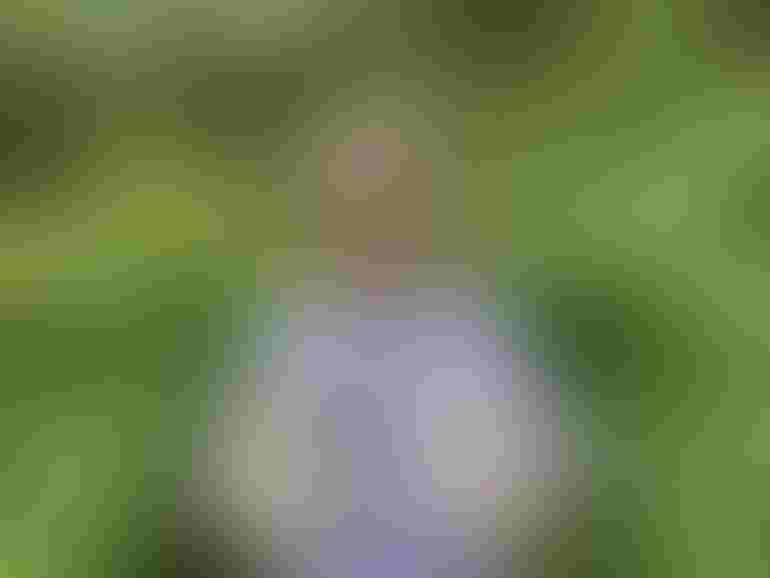 Growing up, almost every dish, from Cuban black beans to lentil soup, began with sofrito, a cooking base that blends fresh vegetables, herbs and spices simmered in olive oil, says Caballero, whose mother is from Panama and father is from Cuba.
"Sofrito has a lot of meaning to people who grew with it, because when you smell sofrito, it means you're home," says Caballero.
Alas, the dish can be tedious to prepare.
"As we started having families of our own, we didn't always have time to really prepare these meals," Caballero says. "We figured there are many others like us in the same situation."
In 2016 the company launched in Chicago area with three SKUs, a lineup that now includes 10 options. Today it's sold in more than 3,300 retailers including Whole Foods Market, Sprouts Farmers Market, Winn-Dixie; however, more than half of their stores are independent accounts.
Below are a few insights from Caballero about how Fillo's Americas Made launched and scaled.
How did you come up with the name of your company?
Daniel Caballero: Hijo, filo or fillo, means son. When my father was growing up, he got the nickname and it's stuck. To this day, he's still known as fillo. The name is a nod to him and our family. It's also a nice alliteration to Fillo's Frijoles. 
We settled on Americas Made as a nod to the founders, our heritage and our recipes. Plus it's all encompassing, kind of our play on Made in America. The product is manufactured in the United States.
Why a pouch for packaging?
DC: It's convenient, a nice option for on-the-go that could be microwaved and is easy to transport. It also has a stronger billboard effect on the shelf because of the bigger dimension of the pouch, so you see more imagery and convey more information.
We are trying to convey the flavorful nature of the product, the clean label and demonstrate that there's sofrito in the product.
One of our big missions is to make nutritious Latin American foods for today's shopper. So the products are always convenient and clean label, as well as non-GMO verified. We like to say they're bursting with flavor and lie at the intersection of tradition and nutrition.
How did you gain your first retail account?
DC: The very first account we landed was Whole Foods. We did our first production run and were fortunate to gain a meeting in October 2016 with Whole Foods Market, Midwest region. They agreed to place us Midwest wide by June 2017.
Right after that, in November, we went to Cermak Fresh Market in our hometown of Aurora and store door sold it. They put us right up on the shelf.
We kept doing that and got 30 or 40 store doored accounts within the first few months. 
How did you store door sell it?
DC: We went to the front desk and asked for a store manager because we were a vendor. A manager came out, and we just told them we had sofrito beans in a pouch. He looked at the pouch, tasted it in back, came back out and said he'd give it a try. He introduced us to the person who handles that aisle at that shift.
We picked a spot and pushed some cans aside and put our pouches up and they put a price tag up.
We were hoping it would happen so we had our demo table and serving samples ready to go.
My brother ran to the car, got the table and got cooking with a burner.
What's helped in terms of doing demos?
DC: Showing people the versatility of the product and ways to enjoy it. Show how it fits into somebody's lifestyle. Do they like bean dips? Do they like eating fish and beans? Whether they like it or not, it helps give them ideas.
Why has Fillo's Americas Made focused on local independent natural food stores?
DC: A bulk of our business is from independent natural channel stores like MOM's Organic Market, New Seasons Market and Central Market. We're now in over 3,300 stores. More than half are independents. To us, it's extremely important because all the independent stores are dedicated to offering premium, novel, healthy products and we fit into that. Customers are looking for products like ours and it's a really good place to trial productsl; you're more likely to get noticed on the shelf.
What are your bestselling products?
DC: The Cuban Black Beans is the No. 1 seller, and happens to be my favorite, followed by Peruvian Lentil.
What has changed as you've scaled and grown?
DC: When we were first store dooring, talking to retailers and independents, our goal was to gain placement, trial and feedback from shoppers and retailers. After we had a solid set of data to validate the product that helped us sell more.
What are the hot retailer markets for Fillo's?
DC: We had our suspicions. We knew Florida and the South would be pretty strong, and that turned out to be the case. Same with Texas, the Southwest and California. There's pockets in New England. We do very well in the Midwest.
You competed in the 2021 Naturally Chicago Pitch Slam. What did you learn from that experience?
DC: One of the toughest questions to answer was where do we see our product fitting in? And in which category? Does it belong in canned beans set? Does it belong in the natural food set or the organic section or the international section?
That's been a recurring theme ever since we launched this business, because a lot of category managers wonder where we should be placed. We belong wherever consumers are looking for products like ours. That varies by chain, by store and by region.
Subscribe and receive the latest updates on trends, data, events and more.
Join 57,000+ members of the natural products community.
You May Also Like
---