GoMacro grows close to its family farm roots
GoMacro grows close to its family farm roots
A new full-time farm and garden manager will help the brand with upcycling and sustainability initiatives, a farm share program for employees and homegrown ingredients.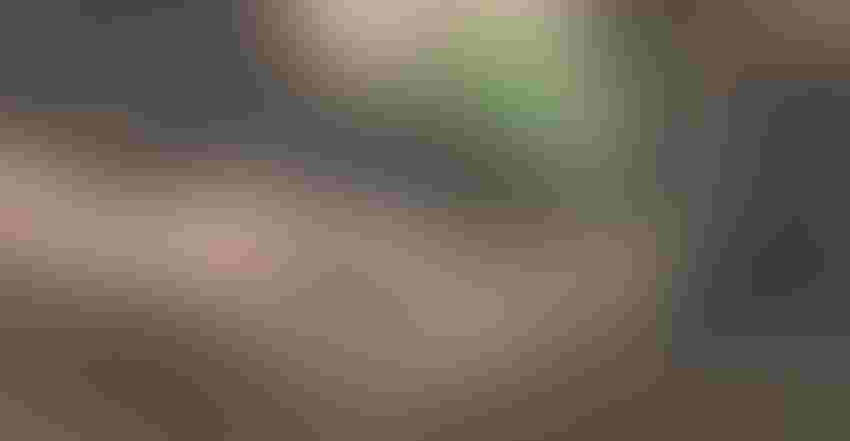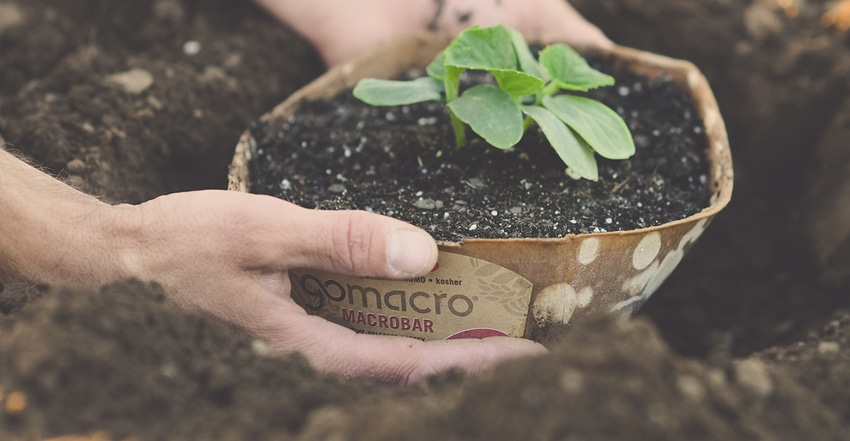 Plant-based food company GoMacro got its start on a farm in Wisconsin, when cofounder Amelia Kirchoff converted to a macrobiotic diet after learning she had breast cancer. She began experimenting with sweeteners, grains and fruits grown on her 120-acre farm to create small-batch macrobiotic desserts by hand, and with the help of her daughter Jola Sonkin, turned the basement of an old dairy barn into a commercial kitchen to get the business up and running.
As the company grew and production ramped up, the farm's output couldn't keep up. GoMacro began sourcing from outside of the farm and local community, and production was moved to a larger facility in a neighboring community.
But recently, the company has made efforts to stay connected to its family farm roots. Kirchoff's longtime friend and landscape designer, Ronda Dallman, was recently hired as the full-time farm and garden manager. We talked with Dallman and Kirchoff about bringing some sourcing back to the farm and other initiatives they're tackling.
Can you explain GoMacro's connection to the farm, and why it's an important point of focus right now?
Amelia Kirchoff: We just love the connection to the farm. This is actually where the company started; we had an old barn on the property and that's where we put in our first commercial kitchen and we expanded it here until we could no longer stay here. We'd love to do more [growing of ingredients], but we're limited in that the quantity of ingredients that we use today is way more than we originally started, when it was still feasible to grow things here or buy them locally. We're certainly looking to do that more as a research and development type of property where we can experiment.
Ronda Dallman: We're starting with lavender—it's a scaled project that we can get our arms around because we don't use pallets and pallets of lavender; we need to get our hands on 30 or 40 dried pounds. So it's something we can accomplish. We're starting small enough that we can see something to fruition and success, and then get our arms around the next big one.
So are you wanting to grow ingredients you're already using in GoMacro products, or experimenting with new ones that grow really well in Wisconsin?
RD: As the grower, when I see something succeed wildly, I say, 'this is something I'd like to see tried.' So the people in the laboratory and Amelia get together and start talking over bigger ideas on how to incorporate some of these unusual things. They have conversations on maybe a seasonal product—something that we would highlight for a shorter amount of time and certainly not have in season year-round. We grow everything from seaberries to quince here. We definitely have a really neat lab here.
AK: We grow hazelnuts here, and there's a small market now developing for American-made hazelnuts. Most hazelnuts we get are imported, so we're interested in expanding that. We're constantly thinking about what we can do here. But the vegetable and fruit portion, we are definitely looking to expand and utilize in whatever ways we can.
I understand you're doing something interesting with some of that produce that you grow?
RD: [Amelia] wants to grow everything under the sun, and I applaud that hugely, but then you're also left with all this food. This year, we're trialing a CSA. It's completely free to employees, but the caveat there is when we have extra, we bring extra. So it's not that I'm trying to fill a perfectly proportioned box for every single employee yet, but I would love to get to that spot.
We're letting people give feedback on what they really like and what they don't want to see too much of. Once we get that feedback, then I'll look at the ways to increase the garden space that we have to be able to meet that production. Next year, with the input we're getting this year, we should be able to produce a pretty great CSA for about 20 weeks out of the year completely free to the employees.
What other initiatives are you working on?
RD: As I look at the space we have available for that [CSA], I know that to grow enough asparagus for everybody, or enough carrots, that we need to increase growing space. One of the things that we're doing trials of this year are planting in the rice syrup containers. Brown rice syrup comes in huge industrial-sized cardboard containers—about 4' x 4' x 4'—and when I looked at them I thought they would make perfect planters. We have kind of reconstructed and reconfigured them so that they're at a comfortable planting height, left them on their industrial-sized pallets, filled them with organic soil and lined them up in front of the veggie garden. That increases the growing space by probably 10 new beds, so I can get a good turnaround on lettuce crops or quick turnips, and it allows me to plant more of the things that the CSA is going to want using the waste that they're producing at the plant.
What gets me really excited is if these planters last from year to year in our Wisconsin weather, I can see using these at schools. The GoMacro plant is also under construction and increasing in size; when we get that new building done, there will be ample opportunity for landscaping in terms of pollinator gardens and things like that. What I'm most excited about is lining the paths that the employees take with these big vegetable planters, so when they go back and forth they can grab a handful of tomatoes. I love the idea that what they're using in the facility is something we can use out on the farm and give right back to them. And if we can put a dent in the actual number of recycled rice syrup bins, then we're making a difference in what's going into the recycle container.
Subscribe and receive the latest updates on trends, data, events and more.
Join 57,000+ members of the natural products community.
You May Also Like
---