Monitor: Editors' favorites spotlight important industry concerns
Monitor: Editors' favorites spotlight important industry concerns
From non-sugar sweetener to weight-loss drugs, these Industry Health Monitor columns reflect consumer views on the hottest topics in natural products.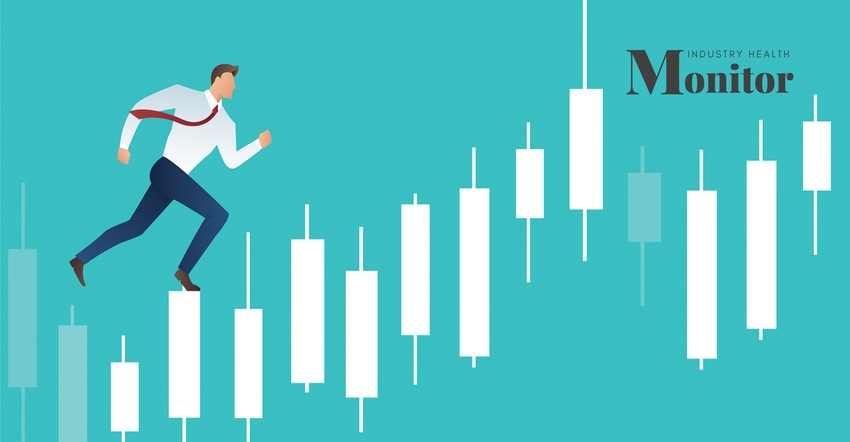 The natural products market continuously faces new waves of challenges and opportunities—and the New Hope Network team diligently curates insights into the industry's ever-changing beachscape.
Our favorite installments from the Industry Health Monitor reflect these trends, offering valuable insights into the pulse of the market. From the rise of upcycling and the complexities of weight loss drugs to the strategies retailers employ amidst inflation, these articles illuminate the issues that matter most to industry stakeholders. With a deeper understanding of these trends, the industry can chart a successful course forward, embracing innovation and meeting the demands of an ever-evolving market.
The World Health Organization and others are warning against non-sugar sweeteners, but despite health concerns, consumers, especially natural channel shoppers, continue to use them. The natural products industry should strategize around product development and education, considering the growing awareness of health risks associated with non-sugar sweeteners and the possibility of adopting a lower sugar strategy.
According to recent consumer research, natural channel shoppers are more open to using Ozempic, a diabetic drug known for inducing rapid weight loss, compared to the general population. Despite weight-loss pharmaceuticals receiving low efficacy ratings overall, natural channel shoppers showed a higher likelihood of considering Ozempic for short-term weight loss, raising potential challenges and opportunities for the natural products industry as these drugs gain popularity.
Natural Expo West 2023 trends to watch include upcycling, plant-based innovation, and "flavor adventuring," with diverse-owned brands introducing unique taste experiences and cuisines. Additionally, brain health and rest-related supplements are gaining momentum, while reducing waste and embracing regenerative agriculture are becoming significant innovation areas in the natural products market.
New research reveals that different types of natural product retailers are responding differently to inflation, with supplement stores giving up margin but less likely to raise prices compared to smaller health food stores or larger natural products stores. This variation highlights the importance for brands to understand these strategies as they navigate demand and supply dynamics in the checkout aisle.
Consumer research from New Hope's NEXT Data & Insights team indicates that awareness of upcycling is increasing among shoppers, with 61% of natural channel shoppers being familiar with the term. Sixty percent of natural channel shoppers are willing to pay more for products with an upcycled claim, suggesting that upcycling is resonating well with consumers and has the potential for strong sales in the natural products market.
Subscribe and receive the latest updates on trends, data, events and more.
Join 57,000+ members of the natural products community.
You May Also Like
---