Nutrition Capital Network: April 2018 Deal Download
Nutrition Capital Network: April 2018 Deal Download
Pet-food sales are expected to grow more quickly in the mass channel this year and next, as traditional grocery food companies gobble up premium and natural pet-food manufacturers.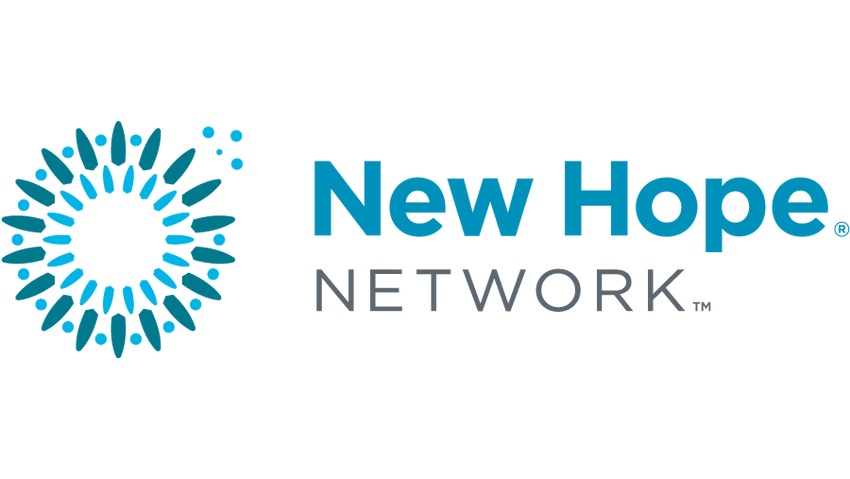 Natural pet food deals
Natural pet food remains a driving force in the U.S. pet food market thanks to "mass premiumization," according to a new report by Packaged Facts that concludes: "For the first time in years, as of early 2018, mass channels appear poised to surpass pet specialty in pet-food sales growth."
In the wake of General Mills' acquisition of Blue Buffalo Pet Products for about $8 billion in February, The J.M. Smucker Company announced its own mega-deal in premium and natural pet food by buying Ainsworth Pet Nutrition LLC and its star brand, Rachael Ray Nutrish, for approximately $1.9 billion from L Catterton and the Lang family. With Nutrish representing about two-thirds of Ainsworth's business, Smucker said it expects a contribution to net sales of approximately $800 million in the first full year after closing. 
In Canada, Dane Creek Capital Corp. added another manufacturer to its raw pet food portfolio with the acquisition of Naturawls Pet Products, which also makes Nothing Added dehydrated pet treats. The purchase represents 0.9 times trailing 2017 revenue and marks Dane Creek's third acquisition of a Canadian raw pet food manufacturer in less than a year. 
C.J. Foods, a custom manufacturer of specialty dry pet food for super premium brands, is bullish on the super premium category and increased its share by acquiring Lortscher Animal Nutrition Inc., a custom milling and ingredient supplier to the pet food industry. Approximately $1.8 billion of U.S. pet food is currently private label, and with channel loyalty ebbing and e-commerce growing fast, Packaged Facts expects private labels and exclusive brands to take on even greater importance.
Supplement deals
Dietary supplement deals featured an international cast spanning five continents. The Procter & Gamble Company agreed to acquire Merck KGaA's billion-dollar consumer health business for approximately $4.2 billion, adding 900 products to the P&G portfolio. The brands involved include Neurobion vitamin B complex, Femibion for women during pregnancy, Bion3 vitamins, Seven Seas fish oil and Kytta herbal cream for pain, which are sold primarily in Europe, Latin America and Asia. Merck is not the only pharmaceutical company that has sought to offload OTC consumer products to focus on core business. The acquisition is a response to pressure on P&G to boost growth: Merck's consumer health products grew 6 percent in the past two years, faster than P&G's traditional household brands. 
A Chinese state-backed consortium that includes China Jianyin Investment Ltd. and Tamar Alliance acquired a majority stake in Nature's Care, an Australian supplement and skin care company. Nature's Care is reported to be Australia's third-largest maker of vitamins behind Swisse Wellness and Blackmores. The deal values the company at around US$619.92 million, according to Reuters; Nature's Care was pitched to potential buyers last year as a fast-growing vitamins company with AU$178 million in annual net sales as of mid-2017, The Australian Financial Review reported. Chinese consumers consider supplements from Australia and the West to be of better quality, spurring Chinese enterprises to seek investments in Western brands. Other Australian companies with Chinese ownership include Vitaco, Swisse Wellness and Life-Space probiotics.
In Latin America, Mega Pharma of Uruguay acquired Laboratorios Garden House, based in Chile, for an undisclosed amount, according to the Global Legal Chronicle and LexLatin. Garden House develops, produces, and commercializes over-the-counter medicines and supplements based on plant extracts, nutraceuticals, vitamins and minerals. Garden House operates in several countries in OTC medicines and dietary supplements; brands include Prunelax, which is sold in the United States and Australia.
Protein deals
In alternative protein, insect farming is creating buzz in investment circles. Beta Hatch, a company industrializing the production of insects as a sustainable protein for animal feed, closed a $2.1 million seed round that included the venture unit of Wilbur-Ellis, Element 8 Fund, Keiretsu Capital, NQV8 and Frontier Angels. Beta Hatch is developing proprietary technology for rearing mealworms on organic byproducts that would otherwise be landfilled. Beta Hatch could disrupt the fishmeal market, according to Wilbur-Ellis, an international distributor of agricultural products, animal feed and specialty chemicals.
Consistent with its vision to become "the most sustainable protein company on earth," Maple Leaf Foods—a large consumer packaged-meat company—made a minority investment in Entomo Farms. Founded in 2014, Entomo provides cricket and mealworm powders and whole roasted insects for human consumption. Maple Leaf acquired Lightlife refrigerated plant-based proteins in 2017 and Field Roast Grain Meat Co., a maker of grain-based meat alternatives, in January.
In Europe, Kerry Group of Ireland acquired the Dutch meat alternative processor Ojah BV, which sells textured meat alternatives under the Plenti brand, offering the soy- and pea-protein-based products in formats comparable to chicken, beef, pork and fish. The deal was reported at less than €20 million by the Irish Independent newspaper.
Impossible Foods announced closing $114 million in convertible note financing and total venture funding of about $396 million since the company's founding in 2011. The company's newest investors include Temasek and Sailing Capital. The flagship plant-based Impossible Burger contains heme (a protein typically found in hemoglobin), which the company derives from genetically engineered fermented yeast.
Big food
Campbell Soup Company has become the latest multinational to create an accelerator unit to invest in food innovation. The accelerator will encompass the Campbell Fresh business, the company's digital and e-commerce unit, as well as a network of cross-functional teams. This development was announced as part of a strategic reorganization to support the company's growth strategy, which includes a focus on food that addresses health and wellness.
Post Holdings Inc. announced a proposed initial public offering for its private brands business, which makes nut butters, healthy snacks and pasta, and includes Dakota Growers and Attune Foods organic and natural granolas and cereals. (Attune is primarily a private label business.) Post's private brands businesses reported net sales of $791.2 million for the fiscal year ended Sept. 30.
Healthy beverage deals
Functional beverage company Core Nutrition LLC has raised $38.7 million over the past 12 months from 48 investors, according to documents filed with the U.S. Securities and Exchange Commission. Core Nutrition makes Core Hydration, a pH-balanced bottled water enhanced with electrolytes and minerals that is produced using a seven-stage purification process. Core Hydration had more than $93 million in sales in the 52-week period ending Jan. 28, up approximately 60 percent from the prior year, according to IRI data cited in an article on Bevnet.com. Core Nutrition also makes organic fruit-flavored bottled water and energy drinks.
Après, a "digital-first" company offering an organic plant-based protein beverage, closed a $1.1 million seed series fundraising round led by Rocana Venture Partners. Après launched direct-to-consumer sales nationally in November, generating momentum from its online community. The beverage is designed to provide essential nutrition and post-workout replenishment and targets "the modern wellness consumer," specifically women.
Here, a maker of cold-pressed juices, dips, and salad dressings, closed a $4 million Series A funding round led by Listen Co., Food Navigator reported. Here uses high-pressure pasteurization (HPP) to produce all its products and sources its ingredients from local farms in the Midwest.
Dunn's River Brands (DRB), a strategic beverage platform formed in partnership with private equity firm Fireman Capital Partners, acquired a majority interest in Temple Turmeric Inc., a maker of cold-pressed organic elixirs, wellness shots, raw vinegars and beverages with vegan probiotics. The DRB portfolio also includes Sweet Leaf Tea and Tradewinds.
Juice It Up!, a smoothie, raw juice and superfruit bowl franchise, announced its acquisition by SJB Brands LLC, a partnership between Dover Shores Capital, Britt Private Capital and Jupiter Holdings. Juice It Up! was founded in 1995 and has 100 locations open or in development across California, New Mexico, Oregon, Texas and Florida.
Nutrition bar deals
The large private-label bakery and nutrition bar manufacturer Hearthside Food Solutions was sold by Goldman Sachs and Vestar Capital Partners to Charlesbank Capital Partners and Partners Group. Hearthside produces nutrition bars, cookies, cereals and other baked goods, operating 25 manufacturing facilities in the United States and Europe. Hearthside acquired VSI, the largest European producer of nutrition bars in 2015, and U.S. bar manufacturer Standard Functional Foods Group in 2017.
In the UK, the maker of Primal Bars attracted £3 million of growth capital from NVM Private Equity to grow distribution and brand awareness. Founded by Suzie Walker in 2014 at her kitchen table, The Primal Pantry makes "real food" protein bars and snack bars sold at over 7,000 distribution points in the UK; international sales account for 30 percent of revenues.
Other deals
In the ingredients category, UAS Labs strengthened its probiotics portfolio by acquiring Nebraska Cultures, a specialist in custom-manufactured probiotics including the DDS-1 strain of Lactobacillus acidophilus and the ProDURA brand of spore-based probiotics.
Technology startup Nutrino, a provider of nutrition-data services and analytics technology, announced an $8 million Series A round, bringing its total raised to $10 million. Pereg Ventures, Nielsen Ventures and Gandyr Group joined existing investors. Nutrino uses artificial intelligence and machine learning to understand individual responses to foods via feedback from wearables and other data points. Funds will be used to expand Nutrino's nutrition services related to diabetes.  
In agtech, McCain Foods Limited of Canada—the world's largest manufacturer of frozen potato products—completed a strategic investment in TruLeaf Sustainable Agriculture, a developer of proprietary, environmentally sustainable indoor vertical-farming technology. McCain Foods is engaging with entrepreneurs to develop and commercialize agri-food technologies. Its stable of startups include Resson, which analyzes farm data, and Fiddlehead Technology, which predicts consumer demand for food.
Natural personal care company Strand Equity made a minority investment in vegan skin care company Youth to the People, a brand that features superfood ingredients, cold-pressed extracts and natural botanicals. The brand's products do not contain parabens, sulfates, phthalates, dimethicone or mineral oil. Strand Equity's current and past investments include Banza, Hippeas, HUM Nutrition, Happy Baby, Revive Kombucha, Vita Coco and Bai Brands.
In natural and organic food, Land O'Frost purchased Wellshire Farms Inc., a brand of natural and organic deli meats sold in natural and specialty retailers. Wellshire products are minimally processed and free of nitrates, nitrites and preservatives.
In the restaurant industry, Bain Capital Double Impact made two investments. Sustainable Restaurant Group, operator of Bamboo Sushi and QuickFish sushi restaurants, announced a strategic investment from Bain Capital, joined by Kitchen Fund. The Group is committed to sustainability, environmental and social change. It has, it says, built a transparent supply chain that validates fishing practices, excludes severely overfished oceans, and addresses health risks associated with farm-raised fish. Also receiving investment from Bain Capital was CHLOE., a plant-based, fast-casual restaurant startup, with Kitchen Fund, Collaborative Fund and TGP International/Qoot International participating. Funds will be used to expand to 20 locations domestically and internationally over the next two years.
NCN presenter updates
Natreon receives patent for natural bioactive
Nutritional ingredient company Natreon (New Brunswick, New Jersey) has been granted a U.S. patent on Urolithin B for the prevention and treatment of weight gain. International patents are pending. Urolithin B is a natural bioactive present in shilajit, a mineral-rich substance found in the Himalayan mountains and used in Ayurvedic medicine. Natreon was also issued a U.S. patent on specific antioxidants for mitochondrial disorders. Natreon studies and tests Ayurvedic ingredients to introduce into the nutrition and health & wellness industry. It was a presenting company at the NCN Ingredients & Technology Investor Meeting in 2014.
Mixfit and DSM form partnership in personalized nutrition
DSM and digital health company Mixfit have forged a strategic partnership to deliver personalized nutrition. Mixfit's Intelligent Nutrition Assistant (Mina) uses artificial intelligence to analyze genetics, diet, lifestyle, and health goals to create beverages with a customized mix of DSM's Quali Blends vitamins and minerals. Mina will also benefit from DSM's research in micronutrients for specific health benefits. Mixfit was a presenting company at the NCN Canada Investor Meeting in 2017. DSM is an NCN Cornerstone Investor.
Disclaimer: NCN does not warrant the accuracy, reliability, or timeliness of any NCN news item. Before relying on any NCN News item the information should be independently verified.
For a bi-monthly perspective of the top funding transactions in health & wellness, sign up for NCN News:
Packaged Facts reports growth in pet products and services
Clout wielded by natural and premium pet products is shifting into mass channels, according to U.S. Pet Market Outlook, 2018-2019, a new report by Packaged Facts. The total market for pet products and services grew 5 percent to an estimated $85.6 billion in 2017, and sales of retail channel pet food and treats rose to $33.1 billion. With super-premium/natural products accounting for more than 70 percent of sales in the pet specialty channel, much of the remaining potential for converting pet owners to higher-priced fare now lies in supermarkets and mass merchandisers, Packaged Facts concluded.
An indicator of the crumbling divide between pet specialty and mass retailers are the recent acquisitions of substantial natural and specialty brands by mass market players: Blue Buffalo by General Mills; Nutrish by J. M. Smucker; Pro-Pet by Cargill.
"Even as super-premium products continue to advance online and mass marketers and retailers face mounting pricing pressure, mass sales of super-premium/natural pet food should get a nice bump as more grocery and mass-merchandiser shoppers trade up to brands which—while still priced higher than the former pet foods of choice—suddenly seem more affordable and accessible," Packaged Facts reported.
As the fastest growth channel for pet product sales, the Internet is disproportionately responsible for helping to keep the U.S. pet industry on an upward track. Packaged Facts expects the pet industry to continue to experience a high level of M&A and investment activity during 2018 and 2019, driven not only by concern for pet health but principally by the realignment of pet retailers, marketers and service providers facing the reality of a business whose fortunes hinge increasingly on e-commerce.
Subscribe and receive the latest updates on trends, data, events and more.
Join 57,000+ members of the natural products community.
You May Also Like
---