Prevagen case shows pitfalls of playing the memory game
Prevagen case shows pitfalls of playing the memory game
FTC, NYAG come down on supplement company for making memory claims that don't align with the science.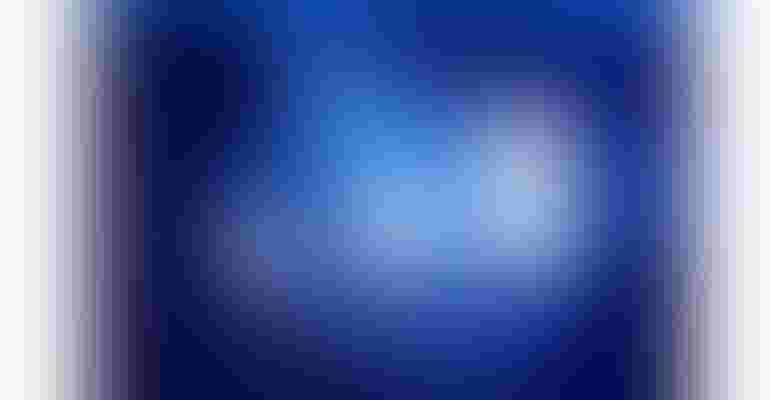 Photo from FTC press release
A third strike against brain health supplement company Prevagen may not mean the company is folding, but it certainly sends a chill around other companies looking for opportunity in the enticing category of memory improvement.
Quincy Bioscience, maker of Prevagen, was first sanctioned by the FDA for claiming its supplement prevented "brain cell death" and for referencing Alzheimer's disease and dementia indirectly in its advertising. In 2015, it was the subject of a class-action lawsuit alleging that the company's claims that Prevagen is clinically tested to improve memory within 90 days are "false, misleading, and reasonably likely to deceive the public."
This time, the Federal Trade Commission, along with the New York State Attorney General—who is renowned for waging wars against supplements starting with a 2015 campaign alleging adulteration of botanical supplements—say the company is guilty of "making false and unsubstantiated claims" that the product improves memory, provides benefits and is "clinically shown" to work.
Prevagen is a big fish in the world of memory supplements, which means it attracts attention. And memory is a specific area of the larger brain health category that has been targeted previously by the FTC, as well as Sen. Claire McCaskill (D-MO).
"The marketers of Prevagen preyed on the fears of older consumers experiencing age-related memory loss," said Jessica Rich, director of the FTC's Bureau of Consumer Protection. "But one critical thing these marketers forgot is that their claims need to be backed up by real scientific evidence."
The federal court complaint alleges that the defendants enticed consumers to spend anywhere from $24 to $68 for bottles of 30 supplement pills by touting the product's active ingredient—a protein derived from jellyfish—to improve memory and reduce memory problems associated with aging. The complaint notes that the supplement is widely available at major retailers such as Amazon, CVS, the Vitamin Shoppe and Walgreens, and is also sold directly on the defendants' website. Quincy Bioscience's product sales have topped $165 million, according to the complaint.
The agencies allege that the company's marketing claims have violated the FTC Act and New York state laws. The agencies are seeking refunds for consumers who bought the allegedly deceptively marketed product.
Prevagen's owners, Quincy Bioscience, are not taking the issue sitting down. "We firmly content that these allegations are not true," the company posted in an open letter to its customers on its website. "We intend to vigorously defend ourselves in court."
The company says it has a double-blind, placebo-controlled, human clinical study demonstrating Prevagen improves memory and supports healthy brain function. The study, presented at the Alzheimer's Association International Conference in 2011, assert that older patients (average age 62) with self-reported mild memory problems who took a 10 mg capsule of Prevagen daily for three months had significantly improved scores on certain measures of cognitive function, such as decision making and recall, compared to placebo.
The FTC said the benefit was found only in a subset of participants and only on certain measures of brain function. "The few positive findings on isolated tasks for small subgroups of the study population do not provide reliable evidence of a treatment effect," the FTC said.
Implications for supplements marketers
The FTC has been going after marketers of memory supplements ever since 2014. Then, it went after i-Health Inc. for claiming "memory improvement" and "prevention of age-related cognitive decline" for its BrainStrong Adult supplement featuring the omega-3 DHA. The company had a gold standard study finding 485 subjects who took 900mg DHA experienced "improved immediate and delayed verbal recognition memory scores."
The FTC was not impressed. In a split decision, the agency claimed there are as many as eight different kinds of memory—episodic, verbal, short-term, long-term, sensory, attention, processing speed and more. The i-Health study looked only at episodic, working memory and executive function.
The company changed its marketing to claim it "helps protect against normal cognitive decline."
This scenario continues to play out, whether the ingredient in question is a proprietary one like that featured in Prevagen or a commodity like DHA, curcumin, citicholine, and botanicals like bacopa, huperzine-A or vinpocetine.
The issue, then, becomes not so much what science you might have, but how you communicate it. Supplement companies are backing off aggressive brain health claims and moving toward softer claims like "optimal brain performance." That's because the FTC has indicated, time and again now, that it is taking a very close and perhaps even dim view of the use of the word, "memory."
Remember that.
Subscribe and receive the latest updates on trends, data, events and more.
Join 57,000+ members of the natural products community.
You May Also Like
---