Nutrition Capital Network Deal Download: August 2019
Nutrition Capital Network Deal Download: August 2019
Healthy snacking, supplements, and natural food and beverage deals were popular in August.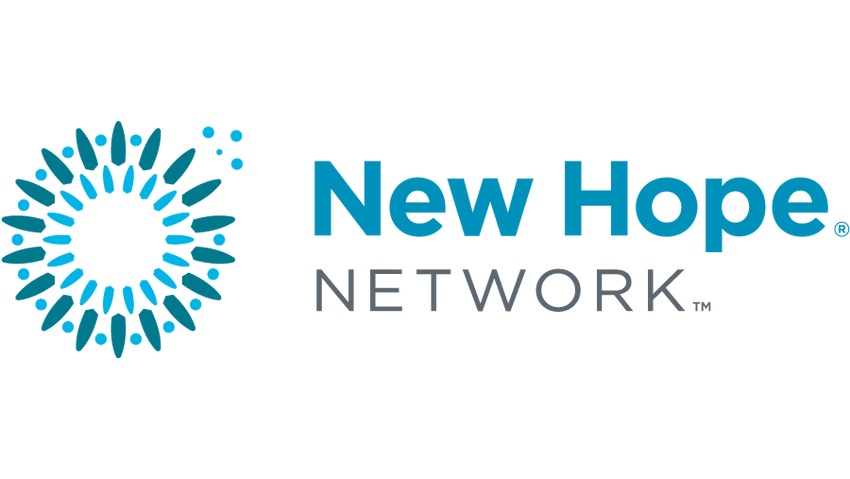 Healthy snacking deals
Healthier snacking remained a strong investment theme in August. High protein nutrition bars were the focus, with The Simply Good Foods Company bringing Quest Nutrition LLC under its umbrella for $1 billion in cash. Quest becomes stable mate to the iconic Atkins brand and is expected to generate about $345 million in net sales in calendar year 2019, 68 percent from bars. Quest's high-protein, low sugar, low carb approach complements Atkins, which popularized low-carb diets in the early 2000s and has since been repositioned as a healthy lifestyle brand. Quest has the added benefit of appealing to a younger demographic. Together Atkins and Quest will create a leading nutritional snacking company with estimated net sales of over $800 million, the companies said in a statement.
The Hershey Company announced two transactions in high protein nutrition bars in the month, acquiring the ONE Brands LLC for $397 million and broadening its better-for-you portfolio. The low sugar, high protein brand complements Hershey's grass-fed whey protein Oatmega bars, acquired as part of the 2018 acquisition of Amplify Snack Brands. The acquisition news follows Hershey's announcement of minority investments in Fulfil Holdings Ltd. of Ireland, maker of vitamin-fortified, high protein nutrition bars, and in Blue Stripes LLC, a cacao shop concept and product brand. Both investments were made through Hershey's venture arm C7 Ventures.
Other large bar deals so far in 2019 have included Mondelēz International's purchase of the refrigerated brand Perfect Snacks, and Unilever's purchase of Graze from The Carlyle Group. Nutrition Bars and Gels grew 6.3% in 2018 to reach $5.5 billion in U.S. sales, with $5.9 billion forecast for 2019, according to Nutrition Business Journal.
Supplement deals
With the goal of growing franchise-based businesses, Liberty Tax Inc. is buying The Vitamin Shoppe, a specialty retailer of nutritional supplements, for approximately $208 million in debt financing and a combination of cash and/or stock. The Vitamin Shoppe's total net sales in fiscal year 2018 were reported at $1.11 billion, down from $1.15 billion in 2017. Specialty vitamin retailers have been facing challenges from Internet shopping. According to NBJ, supplement industry growth in natural and specialty retail channels in 2018 was 3.8 percent versus 17.9 percent in e-commerce. Vitamin Shoppe had 774 stores at the end of 2018 but is expecting to close approximately 60 to 80 stores over the next three years. Meanwhile GNC in its second-quarter earnings call in July predicted 700-900 store closures.
Baze, a personalized supplement service based on an at-home blood test, closed a $6 million Series A headed by veteran supplement manufacturer Nature's Way. The Baze starter kit for $99 includes results analysis and one month of personalized daily supplement packs. Based on Baze's research, two-thirds of nutrient deficiencies were eliminated within the first three months of using the program. Users are recommended to re-test their nutrient levels quarterly.
In Europe, investors Armonia and Fidim agreed to buy a 48% stake in BioDue of Italy, a contract and branded manufacturer of food supplements, cosmetics and medical devices, for €35.2 million ($39.5 million on Aug. 8), according to Pitchbook. Publicly traded BioDue announced revenues of €21.55 million ($24.5 on July 1) for the first half of 2019.
Food waste deals
Roughly one-third of the food produced in the world for human consumption is lost each year, according to the United Nations, with fruit and vegetables wasted most often. Innovations in post-harvest storage, processing and transportation are attracting investors' attention.
Hazel Technologies Inc., a USDA-funded startup, announced $13 million in Series B funding for its technology to extend shelf life, bringing total backing to $17.8 million. Pangaea Ventures and S2G Ventures led the round. Hazel's packaging inserts release vapor that can triple the shelf life of boxed produce by reducing respiration rate and increasing resistance to ethylene, a naturally produced gas that ripens fruit but also causes spoilage. Hazel said it has deals and endorsements with several companies including Mission Avocado, a large shipper of fresh avocados.
Cambridge Crops raised $4 million in seed funding for "silk-powered" technology to extend the shelf life of food. A protective solution made with a silk protein prevents oxidation and slows microbial growth. Funding will be used to meet FDA and USDA regulatory milestones, scale up production and forge commercial partnerships. The Engine, an MIT start-up accelerator, led the round.
Beverage deals
Deals in the beverage category in August included water, cocktail alternatives, molecular coffee and CBD drinks.
Icelandic Glacial, a brand of bottled spring water, received $35 million from funds managed by BlackRock's U.S. Private Credit team and issued $31 million in new equity to provide a platform for growth. Icelandic Glacial is bottled at source from the Ölfus Spring in Iceland and has a naturally occurring alkaline pH of 8.4. The company says it is the first natural spring bottled water brand to be certified carbon neutral.
In Belgium, Waterlogic, a drinking water system company, acquired Pure Services, which rents drinking water dispensers. Founded in 1992, Waterlogic says it was one of the first companies to introduce point-of-use water dispensers that use the mains water supply. Waterlogic has distribution in over 60 countries and is owned by funds managed by Castik Capital.
Multinational distillery Diageo acquired a significant majority shareholding in Seedlip, a non-alcoholic spirits brand based in rural England. Seedlip beverages are distilled from herbs, spices, peels and barks to provide a sophisticated alternative for non-drinkers. This follows a minority investment in 2016 from the Diageo-backed accelerator program Distill Ventures.
Atomo Coffee Inc. announced $2.6 million in seed funding to develop the world's first molecular coffee made without beans. Atomo says its reverse-engineered beanless coffee will avoid the negative environmental impacts of commercial coffee production. Atomo is still working on the carrier matrix or "grounds" for its added flavor and mouthfeel compounds.
Natur International Corp., a producer of natural and organic plant-based foods and beverages, including cannabinoid (CBD) products, acquired Temple Turmeric Inc. from Dunn's River Brands. Temple Turmeric makes ready-to-drink functional shots and tonics with herbs and spices. Based in Netherlands, Natur International will benefit from Temple's presence in New York, New York, and Los Angeles, California, and will launch selected products in Europe and China.
Oleo Inc., maker of a cannabinoid-added powdered sports drinks for fitness recovery, secured $1.5 million in funding. Oleo's beverages contain 25 mg of CBD per serving processed using a patent-pending micro-encapsulation technology. OleoCBD is water-soluble and the micro-encapsulation process removes the bitter hemp aftertaste associated with CBD, according to the company.
Arizona Beverages, a leading bottled iced tea company, is expanding into THC-infused products starting with gummies and vape pens and potentially extending into beverages. Arizona is partnering with cannabis company Dixie Brands Inc., which will be responsible for manufacturing and distributing the new portfolio. "We've maintained our independence as a private business to be positioned to lead and seize generation-defining opportunities exactly like this one," said Don Vultaggio, Arizona's chairman. In connection with the agreement, Arizona may complete a strategic investment in Dixie Brands worth up to $10 million.
Healthy ingredients deals
Consumer demand for animal-free food products is also a big opportunity for ingredients companies. Motif FoodWorks received another $27.5 million in funding led by General Atlantic to develop an ingredient pipeline for food product developers. Originally called Motif Ingredients, the company was spun off earlier this year from the bioengineering company Ginkgo Bioworks to focus on non-animal proteins made via biotech and fermentation. Motif already raised a $90 million Series A round.
Ingredion is increasing its investment in plant-based proteins to $185 million from $140 million by fourth quarter 2020 and expanding its joint venture with Verdient Foods Inc. of Canada. Funds will be used to construct a new manufacturing facility for specialty pulse-based protein ingredients for the food and beverage market.
Rice and ancient grain provider Western Foods LLC acquired American Sunny Foods Inc., a rice flour manufacturer, Baking Business reported. Western Foods provides gluten- and allergen-free products to food processors. As part of the acquisition, Western Foods gains Japanese-style processing capabilities and technical expertise.
Natural personal care deals
Natural personal care deals were announced both in ingredients and finished products. The skincare company Herbivore received a $15 million Series A investment led by Silas Capital. Founded in a Seattle kitchen in 2011, Herbivore makes non-toxic, therapeutic products using essential oils, vitamins, botanicals and cold-pressed oils. It is one of the fastest growing skincare brands at Sephora, according to Silas, which plans to build on the company's e-commerce business and Instagram presence.
Arcline Investment Management announced a strategic investment in Actera Ingredients, the first of several acquisitions anticipated by Arcline as it builds a personal care platform focused on bioactive ingredients. "The cosmetic industry is rapidly adapting with new sustainable chemistries and biologically produced clean ingredients. Actera is at the forefront of this clean label movement," Arcline stated.
In Japan, brewer Kirin Holdings Co. Ltd. is taking a 30% stake in cosmetics company Fancl Corp. for $1.21 billion, according to Reuters. The purchase is in line with Kirin's expansion into health foods and beverages to offset declining domestic beer sales. Fancl is known for 100 percent preservative-free cosmetics and skin care, having introduced its first preservative-free skincare line in 1982.
Natural food deals
The branded food and beverage segment of the nutrition industry saw 73 financings in the first half of 2019, compared to 135 in all of 2018, indicating a continuous high level of investor interest despite a slowdown in the number of acquisitions, according to the Nutrition Capital Network Transaction Database.
S CAP added two more natural product companies to its portfolio in August: Wild Friends Foods, a nut and seed butter company, and Cusa Tea, a premium organic instant tea company. The natural nut and seed market is part of the $4 billion nut butter category and growing more than 20% per year, according to S CAP General Partner Andrew Towle. The deals follow S CAP's backing of Bright Greens smoothie cubes and Libre Naturals gluten-free granola bars earlier this year.
Audax Private Equity acquired a controlling interest in Stonewall Kitchen from Centre Partners. Founded in 1991, Stonewall Kitchen's specialty food brands include Tillen Farms pickled vegetables and cocktail cherries, Napa Valley Naturals olive oils and vinegars, and Montebello artisan organic pasta. Stonewall has more than 8,500 wholesale accounts, a catalog and online division, a cooking school and café, and nine retail stores.
Digital deals
Aiming to clear up confusion about fasting, Zero raised $2.8 million for its fasting app from True Ventures and Trinity Ventures. This brings total seed funding to $4 million. Users can choose a popular fasting regimen or customize a fast of up to five days.
WellSet, a health and wellness-booking platform connecting users with peer-reviewed practitioners, announced pre-seed funding. Founded in 2018, WellSet says it has enrolled more than 3,000 practitioners in 30 specialties like acupuncture, craniosacral therapy, nutrition and holistic coaching.
Healthy pet deals
Encore Consumer Capital sold ThunderWorks to veterinary pharmaceutical company Ceva Santé Animale SA of France. ThunderWorks makes natural treatments for calming pets, notably ThunderShirt dog and cat vests that apply gentle pressure to reduce anxiety.
In Canada, Aliments Mackenzie Inc., owner of the Faim Museau (Hunger Muzzle) brand of fresh frozen raw pet food, announced the acquisition of Petit Muso natural dog treats. Petit Muso has distribution in over 300 pet stores throughout Quebec.
The Toronto Stock Exchange conditionally approved Geyser Brands Inc.'s acquisition of Solace Management Group Inc., owner of the Apawthecary Pets line of natural hemp-based pet treats, salves and oral drops. Geyser Brands develops hemp and CBD products using a proprietary nanofusion delivery system to increase bioavailability.
NCN Presenter updates
Biena Snacks secured $8 million in Series B financing led by MAW Investments, a group set up by snack industry veterans associated with Snyder's Pretzels, Kettle Chips, and Late July Organic Snacks, among others. Biena, which makes roasted chickpea puffs, was founded in 2012 and was a presenting company at the NCN Fall Investor Meeting in San Francisco in 2016.
Specialty chemical company Kaneka acquired a majority stake in AB-Biotics after paying €16.7 million for an additional 27% of the company. The deal raises Kaneka's ownership stake to just over 66 percent and values the company at €62.9 million ($69.7 million on Aug. 23). AB-Biotics develops patented probiotics for specific health conditions. Headquartered in Spain, AB-Biotics was a presenting company at the NCN Ingredients & Technology Investor Meeting in 2011.
Previous NCN Presenters are ranked first and second in the food and beverage category on this year's Inc. 5000 list of fastest-growing private companies. Cece's Veggie Co., which makes spiraled vegetable noodles, also ranked No. 3 across all industries on the Inc. list, with $24.9 million in 2018 revenues and 23,880% growth over three years. Nutpods plant-based creamers ranked No. 13 overall with $19.1 million and 11,623% growth. Also making the Inc. 5000 are NCN past presenters Kuli Kuli, which makes moringa superfood snacks, and Waiakea Water.
To subscribe to NCN News, a twice-monthly electronic newsletter with the latest natural products investment news, click here.
Disclaimer: NCN does not warrant the accuracy, reliability, or timeliness of any NCN news item. Before relying on any NCN News item the information should be independently verified.
Upcoming events
Investor Orientation at Natural Product Expo East
Sept. 12
Baltimore Convention Center
Baltimore, Maryland
Nutrition Capital Network's annual Expo East Investor Orientation is purpose-built for investors, showcasing insightful information, key show navigation tips, and leading industry trends from the NEXT Data & Insights Team. All attendees will receive NCN's handout of Exhibiting Companies Seeking Capital, featuring 40-60 companies actively seeking external partners.
NCN Ingredients & Technology XI at SupplySide West
Oct. 16
Mandalay Bay
Las Vegas, Nevada
Between 14 and 18 companies in nutritional ingredients, science, and technology—all screened and prepared by NCN prinicpals—will present business plans and be available to discuss their investment needs.
NCN XXV Fall Investor Meeting
Nov. 13-14
Golden Gate Club at the Presidio
San Francisco, California
As many as 25 nutrition and health & wellness companies in natural & organic foods, functional foods, supplements and other categories will present their business plans.
Subscribe and receive the latest updates on trends, data, events and more.
Join 57,000+ members of the natural products community.
You May Also Like
---