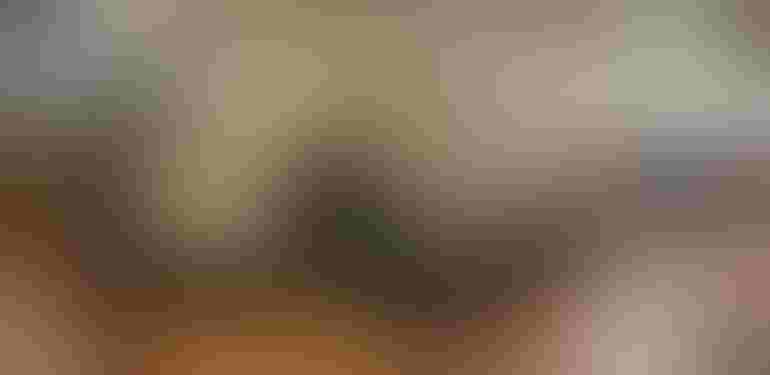 A Lucky's Market in Plantation, Florida.
Getty Images
Even before the coronavirus pandemic, 2020 started out rocky for the so-called supernaturals.
Just weeks after grocery giant Kroger pulled its massive investments from Lucky's Market, the beloved 18-year-old Boulder, Colorado, natural grocery that grew into a nationwide chain in recent years, announced in late January that it was shuttering 32 of its 39 stores and filing for Chapter 11. That same week, the New York-based specialty chain Fairway Market announced it, too, had filed for bankruptcy and planned to sell off five of its 14 stores.
Then, in early February, Asheville, North Carolina-based natural foods chain Earth Fare made its surprising announcement. Just one year earlier it had celebrated its 50th store opening and spoken of plans to open 50 more. Instead it was closing them all and liquidating everything.
Industry experts say the closures could have a profound impact on the natural foods landscape, serving as an opportunity for independents that for years have been struggling to compete with well-funded chains. But they also serve as a cautionary tale about the perils of growing too fast and the value of remembering one's roots.
"The common thread with all three of these retailers is that at one point or another they went out and got investor money and the founders ultimately lost control of the strategic decision-making," says Jay Jacobowitz, president and founder of Brattleboro, Vermont–based Retail Insights.
Read all of the
Natural Foods Merchandiser

Market Overview coverage:

Earth Fare, which began in 1975 as a mom-and-pop health food store in Asheville, had been sold from one private equity firm to another, with some customers complaining that the chain's ingredient quality standard declined as the chain expanded. At one point, consumers could get coupons for a free bottle of Coca-Cola ("with no high fructose corn syrup!") as pallets of the soda piled up in stores.

Fairway, billed as "like no other market," began as a family-owned fruit and veggie stand in the Upper West Side of Manhattan and was known for its hip urban flair, fresh breads and artisanal cheeses. But that culture, Jacobowitz observes, didn't play well in the suburbs of Connecticut and New Jersey as it expanded. And in the city, loyal customers grumbled to the New York Times that the quality of the produce had changed since the store had sought financing from a private equity firm four years ago.

Lucky's, born in 2002, enjoyed modest growth to 17 stores before Kroger obtained majority ownership and pushed it to enter new and distant markets like Florida. Those stores didn't perform well. Kroger pulled out of the Lucky's Market deal. And Lucky's had to retreat.

Most of its shuttered stores were sold to conventional retailers via virtual auction, while its founders Bo and Trish Sharon announced plans to buy back seven locations, including its original Colorado stores.

"They suffered from trying to grow too fast," says Pat Sheridan, interim president and CEO of the Independent Natural Food Retailers Association (INFRA). "We believe the best way to sell natural food in this country is through an independently owned natural food retail model and to take that model and try to turn it into an investor-owned model; it's hard to make that work."
With competition easing from Lucky's and Earth Fare specifically, some independents were reporting 10% to 25% increases in sales in early January, Sheridan says.

Meanwhile, other supernatural retailers seem to be taking steps to avoid the fate of their lost brethren.

Leaders of Sprouts Farmers Market have vowed to ease up on expansion, with smaller stores, fewer prepared foods and a focus on high-quality produce, bulk foods, dietary supplements and supporting a high-quality staff. It's still opening new stores in strategic regions such as Florida, where it believes a gap exists because of Lucky's departure. In late April, amid the coronavirus chaos, it unveiled a new 30,000-square-foot store in Jacksonville.

The company appears to be thriving, with a 16% increase in net sales and a 10% increase in same-store sales for the first quarter of 2020, according to its first-quarter earnings report. But the future is nothing but uncertain.

"The COVID-19 crisis has created a lack of visibility for the remainder of 2020 with many unknowns," says Denise Paulonis, chief financial officer of Sprouts Farmers Market, in a prepared statement. "While April sales trended higher than average, we are making significant investments in pay, benefits and safety measures, as the health of our team members and customers is our number one priority. We remain uncertain as to when consumer behavior will return to normal or what may emerge as the 'new normal.'"

Meanwhile, Amazon has taken a bold step in the face of stagnating foot traffic at its brick-and-mortar Whole Foods Market stores, crushing demand for online sales and home delivery, and increasing concern about worker safety after a series of COVID-19-related deaths at its stores: In May, it began to transform some to "dark stores"—essentially online warehouses for fulfillment of Whole Foods and Amazon Fresh online orders.

Going forward, some industry watchers wonder if Whole Foods will permanently reduce its number of brick-and-mortar stores.

"Amazon must know that paying premium metropolitan area rents for stores no one will shop at is a waste of resources," Jacobowitz says.

Looking ahead, he and others believe the key to success for the remaining supernaturals rests in three things: Don't grow too fast and take on too much debt. If you seek investors, be sure to keep majority shareholder voting control.

And modernize, but stay true to your roots.
Subscribe and receive the latest updates on trends, data, events and more.
Join 57,000+ members of the natural products community.
You May Also Like
---