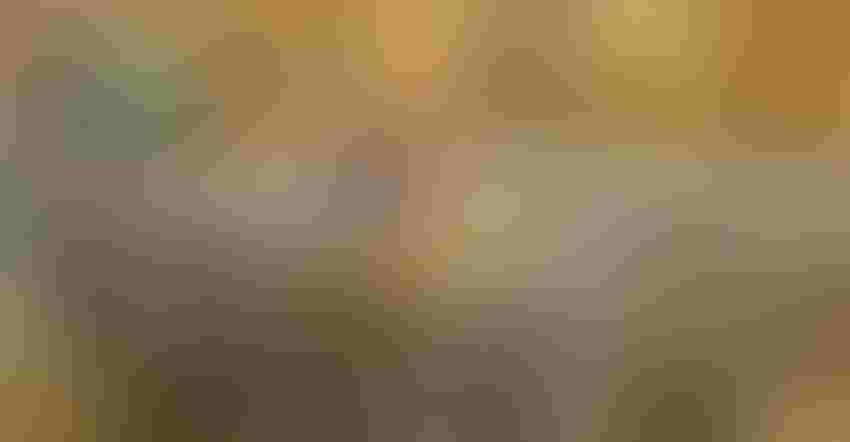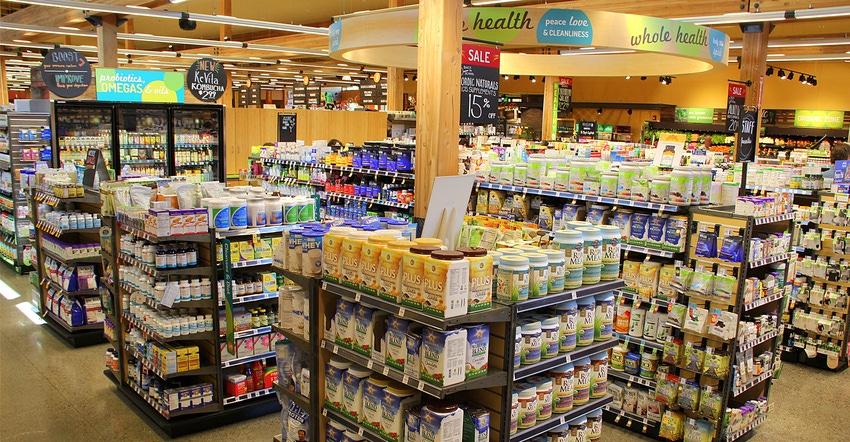 Jackson Whole Grocer and Cafe
While a 2018 regimen may have been a multivitamin, probiotic and fish oil, the 2019 focus was buying CBD, a superfood like collagen and perhaps some gummies.
Consumers continued to buy supplements in the natural and specialty retail channel in 2019, they just shifted where their dollars were spent. Sales reached $16.6 billion for 2019, up just 1.6%.
Yet with the onset of COVID-19, consumers likely will focus on immunity and overall health as they look to dietary supplements once again as an insurance policy for their health.
Overall supplement trends
A consistent trend across all categories and conditions in 2019, regardless of formula, was a shift toward non-pill formats as consumers turned to gummies, powders, shots and effervescent formats. For the first time, non-pill format dietary supplement sales eclipsed pill formats accounting for 52% of sales across all channels, says Claire Morton Reynolds, senior industry analyst at Nutrition Business Journal. "Gummy supplements alone increased from 6% of the market to 13% of the market," she says.
As an increasing number of consumers understand the role dietary supplements can play in  overall health and prevention, the breadth of interest in supplements has transitioned from a focus on multivitamins to as Reynolds explains "modern conditions," namely sleep, brain health (cognition and focus), eye health, digestive health, inflammation and immunity.
Read all of the
Natural Foods Merchandiser

Market Overview coverage:

Retailers concur that these categories were the ones that held steady.

"Sleep, anxiety, inflammation, constipation, the standards that you can't talk too much about, all did well," says Ed Jones, owner of Tennessee's Nutrition World.

In 2019, retailers also reported strong growth in herbs and botanicals, including ayurvedic herbs, turmeric, adaptogens, and, in particular, mushrooms. Herbs and botanicals matched meal supplements to lead supplement sales growth at a rate of 3.6% last year, according the Natural Foods Merchandiser Market Overview Survey.
CBD in transition
For the year, the hemp-based CBD marketplace across all channels (except for specialty hemp and medical/recreational cannabis retail outlets) continued to increase with sales estimated around $618 million according to NBJ, doubling year-over-year with growth of 102%. The hemp CBD market is expected to reach $2.8 billion by 2023. Yet, while the bulk of sales are still in supplements, natural products retailers reported a drop-off in sales in-store, even during COVID-19 when they might have expected to see an increase to offset stress or anxiety.    
While many consumers were eager to try new CBD products in 2018 to see what would work best for them, in 2019 customers were not buying as many products and there were fewer new customers seeking CBD.
"There are fewer people saying, 'I want to get this for my mother, grandmother and uncle.' They've done that and bought three different things to try it out, and now they're buying one product instead of three," says Emily Kanter, co-owner of Massachusetts-based Cambridge Naturals.
The drop in CBD sales also contributed to companies lowering prices. At the same time, CBD is now available everywhere, Jones says.
"Every street corner had a new CBD store, so we are slicing the pie a lot more," he says. "Now the question is, why would you want to come to a health food store rather than a gas station to buy CBD? Education with strong language is the only way to do that."
But natural products stores can play a leadership role in continuing to educate consumers about what quality products look like. "You have to be bold, accurate and kind, but very straightforward," Jones adds.
Retailers note seeing customers primarily take hemp CBD products for stress, pain and inflammation. Areas of growth that are expected to maintain traction in 2020 are CBD herbal blends with a focus on health conditions. For instance, while NBJ reports sleep growing 11% in 2019, with melatonin still accounting for over half of sleep sales, it was noted that hemp CBD is driving quite a bit of growth in this category as formulas that combine it with melatonin or herbs and botanicals have come to market.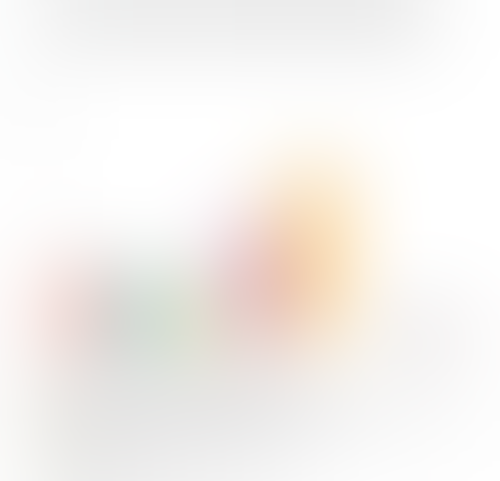 Shifting supplement trends
Other notable supplement trends in 2019 included growth in sports nutrition, as NBJ reported 3.4% growth for sports nutrition supplements sold in the natural channel. Keto diet supplements held strong and influenced some of the sales in sports nutrition whether for electrolyte products or protein powders. Yet, if it wasn't for the ongoing growth of CBD, collagen would have been the "it" item for 2019.
Primarily in powder form, collagen is easy for consumers to take with the older demographic taking it more for joint health and younger consumers turning to it for hair, skin and nail health. Collagen's recent stardom as a superfood led the way but retailers saw collagen sales start to take from protein powder sales.
Similarly, in gut health, while probiotics accounted for 27% of gut health sales in 2019, sales in probiotics have been seeing slower growth, Reynolds says, while at the same time consumers are becoming more aware of prebiotics supplements and synbiotic supplements, those which combine probiotics with prebiotics.
"I definitely heard more people talking about prebiotics," Kanter says. "Whether or not sales rose, there was more buzz around the idea of prebiotics and supporting your gut from the other end of the spectrum, in addition to probiotics."
While cognitive health is an area that has drawn interest, with nootropics gaining momentum in 2019, the category will likely not see as much growth in 2020, notes Jonathan Lawrence, senior director of grocery and natural living at Fresh Thyme Farmers Market. "Nootropics are really cool and I see it continuing to build. But if you can only buy three things, it may not make it onto the list. People want their brain to work better, they don't want to feel foggy. But it's going to be secondary to those basic everyday regimen supplements at this point in time," he says.
"We still have collagen and CBD, but the new regimen will see a focus on multivitamins, probiotics, fish oil and immune products. That is where we will see stable growth in 2020," Lawrence says. He expects to see categories such as keto and sports nutrition decline because people aren't going to the gym and, again, they only have so many dollars to spend.
Immunity, cold and flu
Immunity supplement sales have been on the rise for a few years, Reynolds says. For 2019, NBJ reports cold, flu and immunity supplement sales across all channels at $3.3 billion with 8.5% growth. But with the onset of COVID-19, for 2020, cold, flu and immunity is expected to spike to nearly 16% growth. "Immune products have seen explosive growth with the COVID-19 outbreak," says Lawrence.
For 2019, vitamins and minerals saw static growth at 1.6%, according to the NFM Market Overview Survey, with several products such as vitamins C, and A, D and K reporting negative growth, according to SPINS. Minerals, such as zinc, reported the highest growth in this category at 6.71%. Yet, with the onset of COVID-19, vitamin C sales grew 85% through April compared with the same time in 2019. As zinc and vitamin D also increased in demand, vitamins A, D and K reported a 23% increase and overall minerals are up 20% early this year. Vitamins and minerals for children grew just over 42% through April in comparison with the 0.76% growth they saw for all of 2019. Overall, SPINS reported that the vitamins and minerals category is up 25.82% through April.
Elderberry, vitamin C and zinc are expected to continue to be leaders in growth in immunity. While elderberry took an initial dip in sales at the start of COVID-19 because of concerns that it could stimulate a cytokine storm in the body, once research and experts cleared this as not true, sales took off again. "People will take zinc or elderberry daily. We don't know how long this pandemic is going to go, and people want their immune system to be armed and ready to go," Lawrence says.
Likewise, mushrooms, which were already experiencing strong growth in 2019, saw accelerated growth with COVID-19. Several retailers noted they completely ran out of certain mushroom products as the pandemic started.
"People recognize they want their immune system to be healthy in a deep way, not just fighting something off when they get sick, fighting ahead of time instead of after," Kanter says. "Mushroom supplements and whole extract mushroom supplements are sought for supporting a healthy immune system that is balanced and not overstimulated."
Not surprisingly supplements for stress, anxiety and sleep have also been in demand with the start of COVID-19. Kanter says she sees customers seeking things that help with stress and sleep as part of a way to strengthen their immune system and keep as healthy as possible.
Subscribe and receive the latest updates on trends, data, events and more.
Join 57,000+ members of the natural products community.
You May Also Like
---
Sep 20 - Sep 23, 2023
Natural Products Expo East is the East Coast's leading natural, organic and healthy products event.
Learn More