Why you need to improve your workplace culture to make more money
Why you need to improve your workplace culture to make more money
Kris Boesch of Choose People shares why a healthy work environment is a win-win, from employee engagement to greater profits.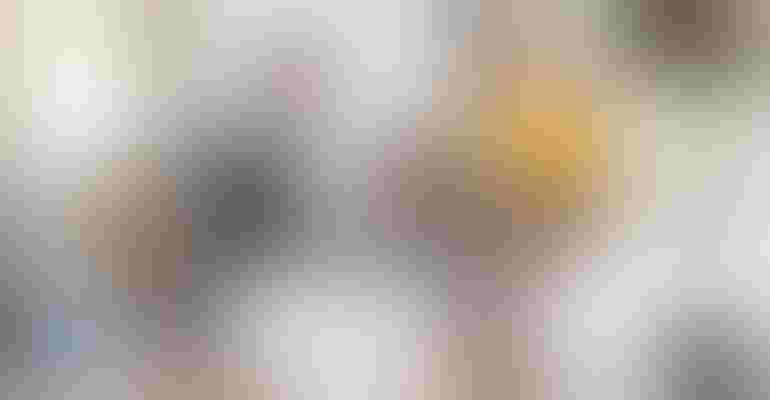 Have you mastered your company's culture? Chances are, you haven't. Sure, you have a killer natural products brand and a greater mission, but paying attention to fostering a healthy work environment can not only improve employee happiness and engagement, it'll also boost your financial ROI.
Sound worth it now?
That's why we connected with Kris Boesch of Choose People, a company that helps transform company cultures, increase employee happiness and boost bottom lines. In other words, she's a workplace culture whiz.
Here, Boesch dives into the fundamentals of conscious leadership and what your company can do today to start improving your workplace culture (and ultimately make more money).
What does being a conscious leader mean to you?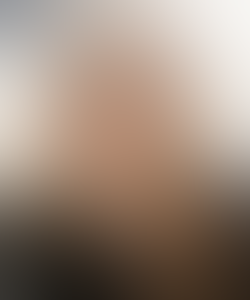 Kris Boesch: Being a conscious leader means you care. You care about your people. You care about your community. You care about the fulfillment of your mission. You have tremendous interdependency awareness and simultaneously hold the vision present while nurturing and acknowledging the micro efforts of your team to make that vision a reality. You ruthlessly tend to your workplace culture.
Why is focusing on workplace culture perhaps even more important than say, deadlines and bottom lines?
KB: Culture is the context within which the work gets done. It's literally the air your team breathes while running your marathon. It's the energy forcefield they walk into when they come to work. And consider, for your team, is your organization's energy forcefield energizing, sparkly—perhaps even magical—or does it feel like when you walk into the DMV?
Deadlines—we prefer the less brutal, more playful "finish line" analogy—will not be met in a disempowering context. Your bottom line is often a reflection of your culture. Is it one that's withering or thriving? Purpose and pride feed profit. Your money and your mission are interdependent; they grow bigger and smaller in tandem. The more you fulfill on your mission, the more money you have; the more money you have, the more you can fulfill on your mission.
How does employee happiness and engagement affect a company as a whole?
KB: When people feel good about coming to work—when there's emotional health in an organization—the financial return on investment is enormous. If you have an employee who is making $40K/year, and that employee is unhappy, they will conservatively cost your organization an additional $39K/year. If that same employee is happy, they will contribute an additional $21K/year to your bottom line, for a spread of $60K/year or a 1.5 multiple of their salary.
If you're curious what goes into these numbers and the research to back them, check it out here.
When people feel good about coming to work, they go home and, rather than just decompressing and numbing to Netflix, they have the energy to show up as better parents, spouses and citizens.
What are some of the most common company challenges you've come across in your work?
KB: Gossip, silos, apathy, entitlement and drama. Though the sneakier challenge is mediocrity, resignation and simply putting up with a "meh" or "fine" culture rather than creating one that's vibrant and lights your team up!
Tell us about your strategy to remedy these challenges.
KB: My overarching strategy is often to create camaraderie and team cohesion. Though I have a variety of methodologies depending on what an organization needs and the commitment of the leadership. In some cases, leadership and management teams take on our Culture Works Program. With others we do a full-blown Culture Audit which consists of gathering quantitative data using our research-based diagnostic, qualitative data from the team and putting together a roadmap of impactful initiatives and strategically implementing those initiatives.
For clients grappling with gossip and drama, I provide our "How to Communicate in Funkytown—What to Say & How to Say It" workshop which supports their team in having kind, candid and constructive communication. I have other teams where I conduct relationship repairs between two departments or two key individuals. Those organizations struggling with silos, I support them in creating Interdependency awareness. It just really depends on what's needed.
What's one action employees or company leaders can take today to start shifting toward a more positive work environment?
KB: First, get curious. Ask your team members—or yourself—two questions:
1. On a scale of 1-10, how happy or unhappy are you in coming to work?
2. What would make that a +1? Or what's the one thing that would make the most meaningful difference in increasing that number for you?
Second, stop settling. Stop hoping. Stop putting on forced fun events that people don't want to attend. Stop throwing money at people hoping it will "make them happy". Stop ignoring the elephants in the room. Stop ignoring toxic rain makers. Stop avoiding poor performance. Stop pretending that it's all going to be okay without any new action. Stop asking people to "just let it go" or to "just get along." Stop triangulation.
Subscribe and receive the latest updates on trends, data, events and more.
Join 57,000+ members of the natural products community.
You May Also Like
---