New Food Order: Designing better plant-based and alternative proteins
New Food Order: Designing better plant-based and alternative proteins
In this 13th episode, Hong Kong-based social entrepreneur Sonalie Figueiras discusses designing products with a net positive impact on people and the planet.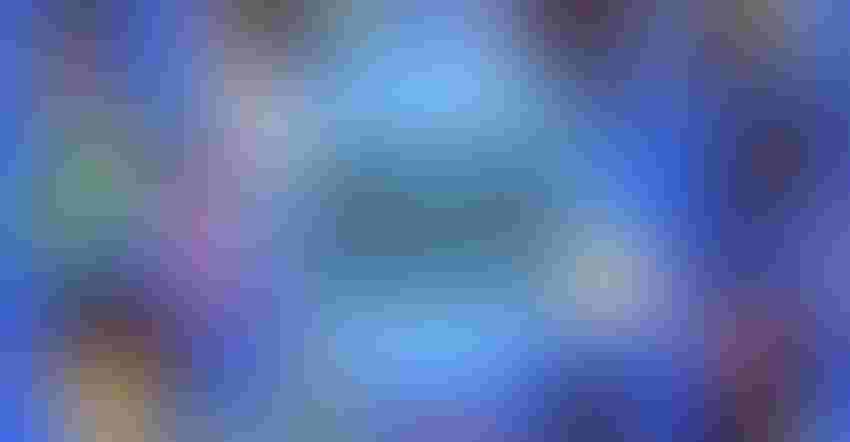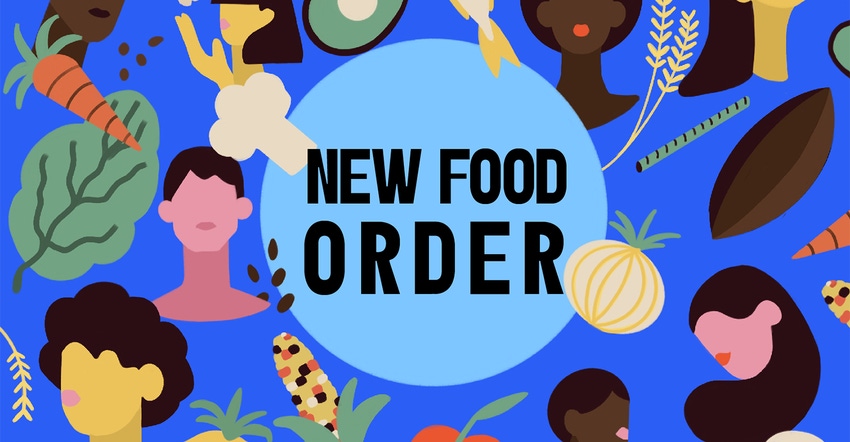 Everything is connected. Our health and the planet's well-being—including the air, soil and water—are all intertwined.
That's why companies need to make product design decisions that are more holistic, says Sonalie Figueiras, a Hong Kong-based social entrepreneur who founded and serves as editor-in-chief of Green Queen, a sustainability and impact media platform.
"The problem is it's very difficult," Figueiras says because if a company is going to do it right, its leadership needs to address everything and do it in a multifaceted manner.
For example, a piece of clothing may be considered Fairtrade. But maybe the shirt is made out of petroleum-based synthetic materials and can't be recycled or reused. Ethically, it's a good product. But it's not a good product for the environment or human health, Figueiras says because it's made from synthetic materials, "basically a form of making plastics" that require toxic fumes which create air pollution and waste.
In this episode of New Food Order, a podcast investigating the business of tackling climate and social crises through food and agriculture, Louisa Burwood-Taylor, the head of media research at AgFunder and editor of AgFunder News, and Danielle Gould, the founder of Food+Tech Connect, discuss the complexities of designing people and planet-friendly products—including the need for companies to focus on the human ethics of their supply chains—and Figueiras' take on the slowing of plant-based sales, among other topics.
"The human health cost is something we're really not pricing in or designing in as much as we should," Figueiras says.
Five product design principles
Companies should consider five product design principles when considering whether a product should be made and how it should be made, Figueiras says:
Review the human ethics of the supply chain. Make sure slave labor, child labor and women's rights aren't an issue. Check that farmers or producers are paid a fair wage as well as a fair price for their products.

Review how the product and design affect the climate crisis, especially greenhouse gas emissions. Look at how the product might affect future generations. Does it use non-renewable resources that could be better used elsewhere?

Look at what materials are being used in a product and in its packaging.

Think about what happens to the product and packaging at end-of-life. Is the company following zero-waste principles?

Consider human health. Will producing the product pollute the air or water and cause health problems? Does it use toxic chemicals that might end up in a person's skin, body or blood, she asks.
"There's a lot to think about, but we absolutely need to move towards a paradigm where products are designed with all of those things in mind," Figueiras says. "Otherwise, we're just in an extractive, polluting, wasteful model and that's just going to exacerbate all the problems we are trying to solve."
An example to consider
Unfortunately, most companies aren't integrating this complexity into their design process.
Figueiras says one exception is Luke Haverhals, a chemist who is the founder and CEO of Natural Fiber Welding. This plastic-free, vegan company uses chemistry to make sustainable, high-tech fabric—including biodegradable "leather"—out of natural materials
"He's making waste-based, upcycle-based biomaterials that are completely synthetic- and petroleum-free, and that basically can act like leather and can be used in fashion but also in automobile applications," Figueiras says. "And it seems like he's looking at everything."
Trends and other considerations
Within the agriculture community, many people are talking about the need to lessen the dependence on arable land. Vast amounts of arable land are being lost to deforestation, poor soil management, poor farming and industrial practices,  as well as changing weather patterns triggered by the climate crisis, Figueiras says.
"It means that we have less arable land on the planet that is usable for growing," she says. Companies must using materials that don't require as much arable land when designing a product.
With a rising global population, a growing number of people want protein sources for food.  
"We simply cannot produce the protein that we need but the current system," Figueiras says. "It's going to be an industrial beef and plant protein situation because we're just not going to have enough to go around."
Listen and subscribe to the podcast here.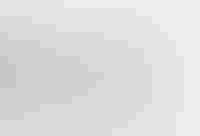 At Natural Products Expo West, Louisa Burwood-Taylor and Danielle Gould, the hosts of New Food Order, will give a keynote address, Do We Need a New Food Order?  at 9 a.m. March 10. Find the Expo West agenda, floor plans and more at ExpoWest.com. To see registration options, including those for virtual access, click here.
Read about previous episodes of New Food Order:
Subscribe and receive the latest updates on trends, data, events and more.
Join 57,000+ members of the natural products community.
You May Also Like
---