The days of multi-billion-dollar leveraged buyouts may be a thing of the past—peaking for most industries before the recession, and in 2010 for nutrition with Carlyle Group's $4 billion acquisition of NBTY—but private equity still runs the show in many markets.
The story in 2012 has, for the most part, centered on large-scale strategic acquisitions—DSM bought ONC, P&G acquired New Chapter, Pfizer bought Alacer—but we've also seen financing and investment transactions by the cartful. According to Nutrition Capital Network, the number of investments related to health, wellness and nutrition in the first half of 2012 was up 44 percent year-over-year, with 39 investments tracked.
Some notable private-equity plays this year include Oak Hill Capital Partners' investment in natural retailer Earth Fare, Sun Capital Partners' acquisition of supplement manufacturer Cornerstone Research, and Verlinvest's purchase of TSG's stake in natural snacks brand Popchips.
Funny that one of the oldest industries in the world—food—finally attracted so much investment activity in just the last 10 to 15 years. Nutrition and natural products remains a very entrepreneurial space, with many owners keeping their businesses held tight to their chests—Nature's Path, Clif—and others holding on for generations—Dr. Bronner's, Davisco.
Yet private equity has still managed to infiltrate, with many deals leading to fruition in a raft of IPOs in recent years.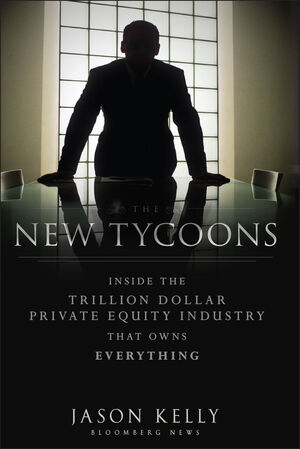 A recent book by Bloomberg News editor Jason Kelly—The New Tycoons: Inside the Trillion Dollar Private Equity Industry That Owns Everything—examines the private equity world from the inside out, and examines their role in a post-recession world. The New York Times Dealbook's Peter Lattman published a Q&A with Kelly last week.